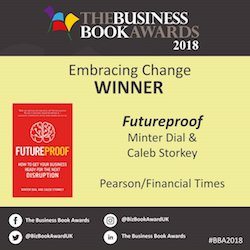 Caleb and I are delighted to announce that our book, Futureproof, has won the Business Book Award 2018 in the category of Embracing Change. While I was away at SXSW, fortunately Caleb was on hand to receive the award. By all accounts, it was a grand evening. The Business Book Awards (BBA) has been organised by the ebullient Lucy McCarraher, who is also the co-founder and Managing Editor of Rethink Press. The MC was Nadine Dereza and my friend, Dan Priestley, gave an apparently very inspirational keynote speech.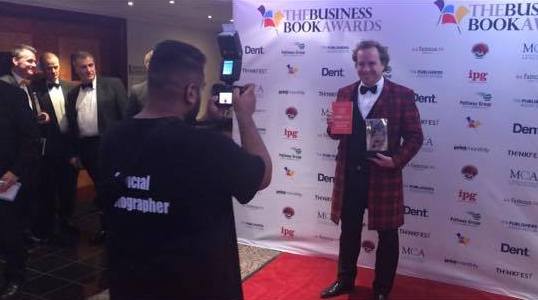 In the Embracing Change category, we were up against four other fine finalists: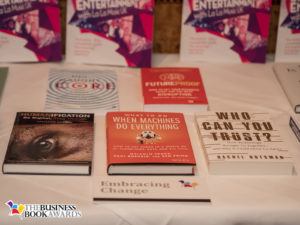 Caleb and I would like to chance this chance to commend all the competing titles and join in celebrating all the other winners:
Start Up Inspiration = It Takes A Tribe (Portfolio, Penguin Random House) by Will Dean
Self Development = The Leader's Guide to Presenting (Pearson) by Tom Bird and Jeremy Cassell
Leading the Team = The Change Catalyst (Wiley) by Campbell Macpherson (also the overall winner)
Thought Leader = The Startup Way (Portfolio, Penguin Random House) by Eric Ries
Selling The Dream = Strategic Tendering For Professional Services (Kogan Page) by Matthew Fuller and Tim Nightingale
Judge's Choice = Client Earth (Scribe UK) by James Thornton and Martin Goodman
Thanks to Lucy for putting on the awards, to our editor Eloise Cook for the hard work and support, as well as the crew at Pearson for the ongoing support. Also, a shoutout to our friends and family for their support!