Minter Dialogue with Anne Boden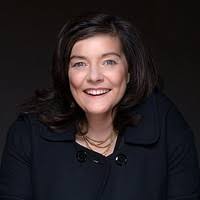 Anne Boden is the founder and CEO of Starling Bank, a brand new online bank in the UK, that she started in 2014 and got licensed in 2016. Anne who comes with a heavyweight executive experience in the banking world (ex-COO of Allied Irish Banks and Head of EMEA, Global Transaction Banking for RBS and ABN AMRO) is an entrepreneur and pioneer on a mission. This podcast comes hot on the heels of Starling having just won "Best British Bank" and "Best Current Account" at the @BritBankAwards. In this podcast, we discuss Anne's journey, the challenges of being a challenger, her biggest surprises, her blueprint for success, open banking, fintech and much more.
Below, you'll find the show notes and, of course, you are invited to comment. If you liked the podcast, please take a moment to go over to iTunes to rate the podcast.
To connect with Anne Boden:
Site(s) mentioned:
————–
Further resources for the Minter Dialogue Radio Show:
Meanwhile, you can find my other interviews on the Minter Dialogue Radio Show on Megaphone or via iTunes. Please don't be shy about rating this podcast on iTunes here!
Music credit: The jingle at the beginning of the show is courtesy of my friend, Pierre Journel, author of the Guitar Channel. And, the new sign off music is "Finger Paint," written and performed by Josh Saxe, produced by Chase Geiser. Here's a link on iTunes. I invite you to take a spin on Pierre's podcast or listen to more of Josh's music!