Minter Dialogue with Amy Errett
Amy Errett is an unique businesswoman who has worked in big business, led a VC, operated on many boards and has also started multiple entrepreneurial outfits. Her latest is Madison Reed, launched it in 2014, manufacturing and selling hair products in the US. And Madison Reed is clearly disrupting the hair colour business. In this conversation, we look at the early lessons learned, the trifecta of ingredients that has contributed to Madison Reed's success, their effective way of using tech to drive the business and a good deal more.
Below, you'll find the show notes and, of course, you are invited to comment. If you liked the podcast, please take a moment to go over to iTunes to rate it.
To connect with Madison Reed:
————–
Further resources for the Minter Dialogue Radio Show: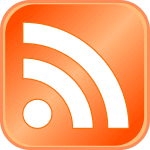 Meanwhile, you can find my other interviews on the Minter Dialogue Radio Show in this podcast tab, on Megaphone or via iTunes. Please don't be shy about rating this podcast on iTunes here!
Music credit: The jingle at the beginning of the show is courtesy of my friend, Pierre Journel, author of the Guitar Channel. And, the new sign off music is "Finger Paint," written and performed by Josh Saxe, produced by Chase Geiser. Here's a link on iTunes. I invite you to take a spin on Pierre's podcast or listen to more of Josh's music!