service
, i.e. the surrounding help around the product. That would include the delivery to the home, installation, payment schemes, etc. It is the complete cycle that forms the
customer experience
. The customer satisfaction rating of your product will necessarily rely on the combination of services
as well as
the proper functioning of the product. Especially at scale, it's natural to have a process and to institute policies and procedures, which will inform (and sometimes limit) what your agents and employees can do. Yet, to be able to rock the customer experience, these procedures should ideally be oriented to successfully satisfying the client, not kowtowing to internal foibles and weaknesses. The way to achieve such a system involves knowing intimately your customer's journey, from beginning to end.
Customer Centricity In Action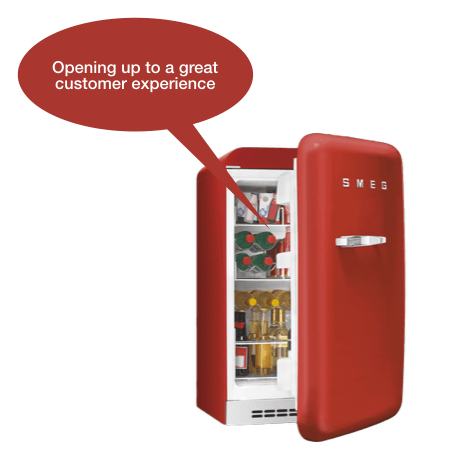 We recently ordered a fridge from the "best of breed" site Appliances Online (AO.com). After selecting the new fridge that best suited our needs, we hashed out the accompanying services. The deal included their removing our antiquated fridge that had done yeoman's service for us. But the arrangement didn't work out as we had hoped. In fact, much to our surprise, it was a calamity. After an initial selection and order online, we had had multiple "cheery" calls and callbacks, with assurances about delivery time, all of which was lovely. These included proactive calls by AO.However, upon arriving with the new fridge, the delivery man indicated that, not only would they not be able to bring the fridge up to our floor as it would not fit in the lift (
aka
elevator), they could not unplug the old fridge because it was "wired into the wall." Right here is a classic case of demonstrating that AO is not truly 
customer centric
. Why on earth would they just assume we live on the ground floor? It seems that there is a complete disconnect between head office's policies and procedures versus what happens in the field. If AO management that put in place the orders had the least
empathy
with its customers — by, for example, putting themselves in their customers' shoes — they would quickly have understood that some of their procedures and policies need changing.
Thinking Through The Customer Journey
You might have thought we'd receive a followup call to hear our side of the situation. Nothing. It really would not have been hard to avoid this calamitous waste of time and money. Let me put forward a set of just 
three
 (additional) questions that AO customer service should ask potential customers about the delivery and installation:
does the new fridge need to go to any other floor than the ground floor? If so, do you have a lift and what is its size?
if the existing fridge needs to be removed, do you know if the electrical cord is hard wired into the wall?
can you check to see if the existing fridge will fit in the lift?
What any customer service team needs to do is to think through the consequences of their internal processes and policies. And the more diversity is included in the pool of possibilities, the more likely the team will cover all the necessary bases. They should ask themselves some key questions: How will the current policies and procedures affect the
customer experience
? What are the bottlenecks or potential irritations? What can be done to avoid these? And finally, what could be done — using feedback and appropriate delegation at the customer touchpoint — to turn a bad situation into a good one? After all, the delivery man didn't have bad intentions. But in this case, he was set up for failure.
Measuring Your NPS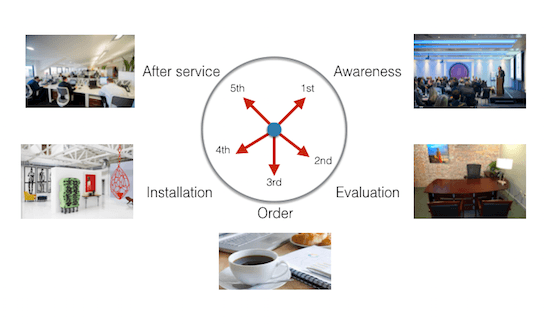 When you sell a good or service, your Net Promoter Score (NPS) depends on the full and complete purchase cycle, from the preliminary investigation and transaction, through to the delivery, installation and after-service. Anything less is an invitation for a better, more customer-minded competitor. The service we received from AO is a prime example of an organisation that has not properly thought through the customer journey. In our case, we've taken our business elsewhere. Maybe they have focussed their energies on having the best product at the right price on a nice site, but a great customer experience involves the human interactions and tendering to the full cycle of the purchase experience.  And the best form of marketing is word of mouth, which this is
not
.Retooling what
Robert Orben
said about education, [tweet_dis]'if you think service is expensive, try
bad
service."[/tweet_dis]
Let's say you run a company selling appliances, such as refrigerators. Whether it's an online or IRL store business, I think you'd agree that one of the key components of the purchase is the