Minter Dialogue with Kim Nilsson
With an MBA and a PhD in Astrophysics, Dr Kim Nilsson is a pioneer in many aspects. She is founder and CEO of Pivigo and, in 2017, was awarded Entrepreneur of the Year, in front of 1,000 business and technology leaders. Pivigo is a data science marketplace; connecting the data science community with companies and organisations looking to outsource their data science and AI needs. In this conversation, we look at how companies can better unleash the power of their data, the challenges with mining one's data and the business of Pivigo.
Below, you'll find the show notes and, of course, you are invited to comment. If you liked the podcast, please take a moment to go over to iTunes to rate it.
To connect with Dr. Kim Nilsson:
Site(s) mentioned:
————–
Further resources for the Minter Dialogue Radio Show: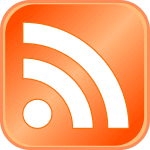 Meanwhile, you can find my other interviews on the Minter Dialogue Radio Show in this podcast tab, on Megaphone or via iTunes. Please don't be shy about rating this podcast on iTunes here!
Music credit: The jingle at the beginning of the show is courtesy of my friend, Pierre Journel, author of the Guitar Channel. And, the new sign off music is "Finger Paint," written and performed by Josh Saxe, produced by Chase Geiser. Here's a link on iTunes. I invite you to take a spin on Pierre's podcast or listen to more of Josh's music!