Minter Dialogue with Mark Miller
Mark Miller is Chief Strategy Officer at Team One, part of the Publicis Groupe. He's also the founder of The Legacy Lab, a research and consulting practice based in LA, helping global brands drive change. He very recently co-authored with Lucas Conley the book, Legacy in the Making: Building a Long-Term Brand to Stand Out in a Short-Term World, which was just selected as a finalist for the Business Book Awards 2019. In this conversation, we discuss Mark's modern version of legacy, why legacy is key in genuine brand building, what are the keys to building that kind of legacy, and some of the issues around governance.
Please send me your questions as an audio file (or normal email) to nminterdial@gmail.com. Otherwise, below, you'll find the show notes and, of course, you are invited to comment. If you liked the podcast, please take a moment to go over to iTunes to rate it.

To connect with Mark Miller:
Sites mentioned:
It Gets Better https://itgetsbetter.org/
Blue Bird Cafe https://bluebirdcafe.com/
————–
Further resources for the Minter Dialogue Radio Show: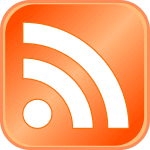 Meanwhile, you can find my other interviews on the Minter Dialogue Radio Show in this podcast tab, on Megaphone or via iTunes. Please don't be shy about rating this podcast on iTunes here!
Music credit: The jingle at the beginning of the show is courtesy of my friend, Pierre Journel, author of the Guitar Channel. And, the new sign off music is "Finger Paint," written and performed by Josh Saxe, produced by Chase Geiser. Here's a link on iTunes. I invite you to take a spin on Pierre's podcast or listen to more of Josh's music!