Calum Chace is a well-regarded author and speaker, focused on Artificial Intelligence. He's the co-founder of The Economic Singularity Club, a futurist think tank. His books include Surviving AI, The Economic Singularity and Pandora's Brain. His latest book, "Stories from 2045," is a collection of short stories exploring through fiction how AI and new tech will impact our world. In this conversation we discuss the challenges, opportunities and perils of AI, the Universal Basic Income option and much more. A stimulating chat about the future.
Please send me your questions — as an audio file if you'd like — to nminterdial@gmail.com. Otherwise, below, you'll find the show notes and, of course, you are invited to comment. If you liked the podcast, please take a moment to go over to iTunes to rate it.
To connect with Calum Chace:
Sites mentioned:
And just a quick announcement that my new book "Heartificial Empathy, Putting Heart into Business and Artificial Intelligence" is now out as an audiobook on Audible.

————–
Further resources for the Minter Dialogue Radio Show: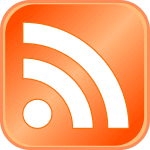 Meanwhile, you can find my other interviews on the Minter Dialogue Radio Show in this podcast tab, on Megaphone or via iTunes. Please don't be shy about rating this podcast on iTunes here!
Music credit: The jingle at the beginning of the show is courtesy of my friend, Pierre Journel, author of the Guitar Channel. And, the new sign-off music is "A Convinced Man," a song I co-wrote with Stephanie Singer back in the late 1980s.