Minter Dialogue with John Havens
John Havens is a master keynote speaker, activist, consultant, and author who penned the book, Heartificial Intelligence. A concept close to my heart. John is also Executive Director at The IEEE Global Initiative on Ethics of Autonomous and Intelligent Systems as well as a member of the WEF Global Future Council on Human Rights and Technology. In this conversation with John, we discuss his book, the state of AI in business, interesting use cases of AI and emotions, as well as how leaders could lead better and bring greater wellbeing at work.
Please send me your questions — as an audio file if you'd like — to nminterdial@gmail.com. Otherwise, below, you'll find the show notes and, of course, you are invited to comment. If you liked the podcast, please take a moment to go over to iTunes to rate it.
To connect with John Havens:
Site(s) mentioned:
————–
Further resources for the Minter Dialogue Radio Show: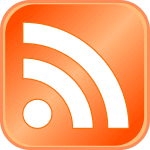 Meanwhile, you can find my other interviews on the Minter Dialogue Radio Show in this podcast tab, on Megaphone or via iTunes. Please don't be shy about rating this podcast on iTunes here!
Music credit: The jingle at the beginning of the show is courtesy of my friend, Pierre Journel, author of the Guitar Channel. And, the new sign-off music is "A Convinced Man," a song I co-wrote with Stephanie Singer back in the late 1980s.