Minter Dialogue with Jonathan MacDonald
Jonathan MacDonald excels at many things, including being a CEO-whisperer, inventor, investor, best-selling author, renowned black belt in kickboxing, and most recently, author of the best-selling Powered by Change (published by Nicholas Brealey), that was a Sunday Times business book best seller, and that won the Embracing Change award at this year's Business Book Awards. Jonathan challenges himself to radically change his life every year. A most remarkable and inspirational story.
Please send me your questions — as an audio file if you'd like — to nminterdial@gmail.com. Otherwise, below, you'll find the show notes and, of course, you are invited to comment. If you liked the podcast, please take a moment to go over to iTunes to rate it.
There's a gap between stimulus and response and in that gap lies our growth and our freedom.

Victor Frankl
To connect with Jonathan MacDonald:
————–
Further resources for the Minter Dialogue Radio Show: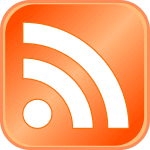 Meanwhile, you can find my other interviews on the Minter Dialogue Radio Show in this podcast tab, on Megaphone or via iTunes. Please don't be shy about rating this podcast on iTunes here!
Music credit: The jingle at the beginning of the show is courtesy of my friend, Pierre Journel, author of the Guitar Channel. And, the new sign-off music is "A Convinced Man," a song I co-wrote with Stephanie Singer back in the late 1980s.