Fabrice Grinda is an entrepreneur, speaker and renowned angel investor. He was ranked #1 in Forbes, nearly 2x the #2, based on investment volume + number of exits. He's invested in banner names such Alibaba, Airbnb, Dropbox, Tencent, Uber & Palantir. He's currently cofounder of FJ Labs, a venture capital/PE company investing in ambitious founders solving big problems. Previously, he founded and successfully sold several startups, including Aucland (a European Ebay), Zingy and OLX (the alternative to Craigslist). In this conversation with Fabrice, we talk about the key to his success, some key lessons learned and a dive into his own life pivot. Fabrice is a vivid and well known speaker and a force of nature.
Please send me your questions — as an audio file if you'd like — to nminterdial@gmail.com. Otherwise, below, you'll find the show notes and, of course, you are invited to comment. If you liked the podcast, please take a moment to go over to iTunes to rate it.
To connect/follow with Fabrice Grinda:
————–
Further resources for the Minter Dialogue podcast: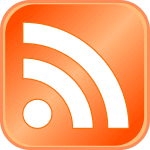 Meanwhile, you can find my other interviews on the Minter Dialogue Radio Show in this podcast tab, on Megaphone or via iTunes. Please don't be shy about rating this podcast on iTunes here!
Music credit: The jingle at the beginning of the show is courtesy of my friend, Pierre Journel, author of the Guitar Channel. And, the new sign-off music is "A Convinced Man," a song I co-wrote and recorded with Stephanie Singer back in the late 1980s.