Minter Dialogue with Gang Lu
Gang Lu is the founder and CEO of TechNode, the leading bilingual tech media in China, covering startups and large listed companions, the entrepreneurial community and angel/VC investment activities. TechNode is also the official partner of TechCrunch China. Gang is also the co-founder of OpenWeb.Asia a network of premium blogs that focus on the Asian web industry. In this conversation, we talk about running a business in China, how Gang manages the four different versions of TechNode, the transformation of China, we talk about the competitive environment between the big tech companies in China, insights into some especially Chinese startups and companies, and much more about the exciting evolution of the Chinese market.
Please send me your questions — as an audio file if you'd like — to nminterdial@gmail.com. Otherwise, below, you'll find the show notes and, of course, you are invited to comment. If you liked the podcast, please take a moment to go over to iTunes to rate it.
To connect with Gang Lu:
Sites mentioned:
————–
Further resources for the Minter Dialogue podcast: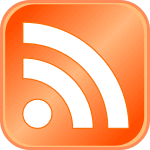 Meanwhile, you can find my other interviews on the Minter Dialogue Show in this podcast tab, on Megaphone or via iTunes. Please don't be shy about rating this podcast on iTunes here!
Music credit: The jingle at the beginning of the show is courtesy of my friend, Pierre Journel, author of the Guitar Channel. And, the new sign-off music is "A Convinced Man," a song I co-wrote and recorded with Stephanie Singer back in the late 1980s (please excuse the quality of the sound!).