Minter Dialogue with Sarah Parsonage
Sarah Parsonage, who previously MD at PerformanceIN and publisher of The Memo, founded and produces One Question, a unique event asking all speakers to tackle just one question. In this interview, we discuss the inspiration behind One Question, which was the best one and why, the state of the events industry, how to create great events, what the big challenges business executives face that One Question answers and why to become a member.
Please send me your questions — as an audio file if you'd like — to nminterdial@gmail.com. Otherwise, below, you'll find the show notes and, of course, you are invited to comment. If you liked the podcast, please take a moment to go over to iTunes to rate it.

To connect with Sarah Parsonage:
Other mentions:
Photographer and One Question speaker Giles Duley on Wikipedia
————–
Further resources for the Minter Dialogue podcast: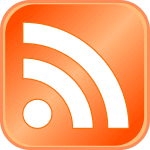 Meanwhile, you can find my other interviews on the Minter Dialogue Show in this podcast tab, on Megaphone or via iTunes. Please don't be shy about rating this podcast on iTunes here!
Music credit: The jingle at the beginning of the show is courtesy of my friend, Pierre Journel, author of the Guitar Channel. And, the new sign-off music is "A Convinced Man," a song I co-wrote and recorded with Stephanie Singer back in the late 1980s (please excuse the quality of the sound!).