Minter Dialogue with Maria Garrido
Maria Garrido is SVP of Vivendi, in charge of the Brand Marketing practice. She's also Global Chief Insights and Analytics Officer for the Havas Group, and champion of the Meaningful Brands global study. In this conversation, we discuss some of the important findings in the study, the impact of meaningfulness for brands, how to bring and measure it? What are the limits and challenges of bringing meaningfulness into a business? How does Havas bring its own meaningfulness.
In this conversation with Maria, we discuss the notion of meaningfulness, why it's important to us on a personal level, and how it's strategic for brands today and tomorrow. We'll explore the Havas Meaningful Brand Survey they've been doing for the last ten years and the underlying lessons and evolutions. How much meaningfulness should you be looking to add into your brand, how to do it and how adding meaningfulness can differ between a start-up up through a multinational with a portfolio of brands.
Please send me your questions — as an audio file if you'd like — to nminterdial@gmail.com. Otherwise, below, you'll find the show notes and, of course, you are invited to comment. If you liked the podcast, please take a moment to go over to iTunes to rate it.
To connect with Maria Garrido:
Site(s) mentioned:
————–
Further resources for the Minter Dialogue podcast: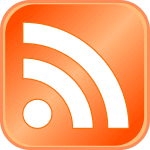 Meanwhile, you can find my other interviews on the Minter Dialogue Show in this podcast tab, on Megaphone or via iTunes. Please don't be shy about rating this podcast on iTunes here!
Music credit: The jingle at the beginning of the show is courtesy of my friend, Pierre Journel, author of the Guitar Channel. And, the new sign-off music is "A Convinced Man," a song I co-wrote and recorded with Stephanie Singer back in the late 1980s (please excuse the quality of the sound!).