Belinda Parmar, OBE, founder and CEO of The Empathy Business (formerly known as Lady Geek), helping to bring empathy into business. In this conversation with Belinda, we discuss the state of empathy, what it is, how it can help business, and what it is to be Empathy in Residence in businesses such as Centrica and MediaCom. We also look at her pioneering work on the Empathy Index. An inspiring interview.
Please send me your questions — as an audio file if you'd like — to nminterdial@gmail.com. Otherwise, below, you'll find the show notes and, of course, you are invited to comment. If you liked the podcast, please take a moment to go over to iTunes to rate it.
To connect with Belinda Parmar:
Books by Belinda:
Little Miss Geek: Bridging the Gap Between Girls and Technology (2012)
The Empathy Era: Women, Business and the New Pathway to Profit (2014)
————–
Further resources for the Minter Dialogue podcast: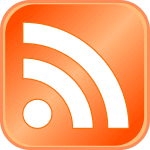 Meanwhile, you can find my other interviews on the Minter Dialogue Show in this podcast tab, on Megaphone or via iTunes. Please don't be shy about rating this podcast on iTunes here!
Music credit: The jingle at the beginning of the show is courtesy of my friend, Pierre Journel, author of the Guitar Channel. And, the new sign-off music is "A Convinced Man," a song I co-wrote and recorded with Stephanie Singer back in the late 1980s (please excuse the quality of the sound!).