For the past few weeks, we have held family reunions with 14 participants with ages ranging from 11 to 82 years old, in 6 different locations, four different countries and 3 different time zones. The result is that I have some lessons learned that I'd like to share (with inputs from my excellent co-emcee, Liam) if you are wishing to host your own family reunion or friendly meet-up online.
Here are some lessons learned, geared toward the host/organizer: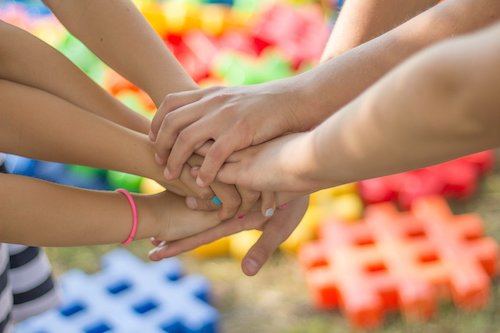 Especially before the first session, do a 15″ technical set-up session with those who might be digitally challenged ahead of the appointed time. See below for the choice of videoconference platforms.*
Set a theme for the session to help 'animate' the session.
Identify a Master of Ceremonies to help coordinate the air time of each participant.
Book a time that tries to accommodate everyone's schedule! Don't forget nap times and time zones!
Set a time limit because even if we're all friends and family, we may still have other obligations, so it's best to keep to a schedule.
As emcee, be attentive that everyone gets to participate. A good tip is to have everyone speak at the very beginning. (a) That gets everyone involved; and (b) it makes sure that technically it works. My suggestion is to start with having everyone say something for which they are grateful.
You may wish to consider coming up with activities to animate the conversation. Especially in this era of Covid-19 confinement where 95% of the news and most conversation is absorbed by one singular, worldwide topic, I believe it's important to find ways to converse on other topics, whether it's entertainment (e.g. parlour games designed for remote participation**), a specific topic of conversation or a question to debate.
Videoconference platform selection*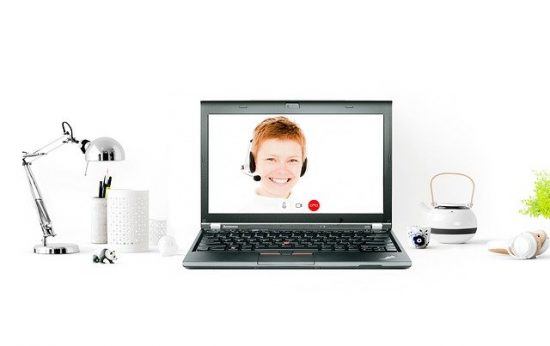 In terms of videoconference platforms for running a family reunion or friendly get-together, there are a host of options. Below are the four that I have used (as host and/or guest) and each comes with a few pros and cons. Whichever you use, make sure that all the participants are ok with the tech beforehand. Also, a good tip is to make sure to use the chat function alongside the video because, as the number of participants grows, it's useful to keep the banter going for those not directly speaking. As a caveat, I strongly suggest NOT recording the family / friend reunions to allow for more liberal chatting!
Google Hangout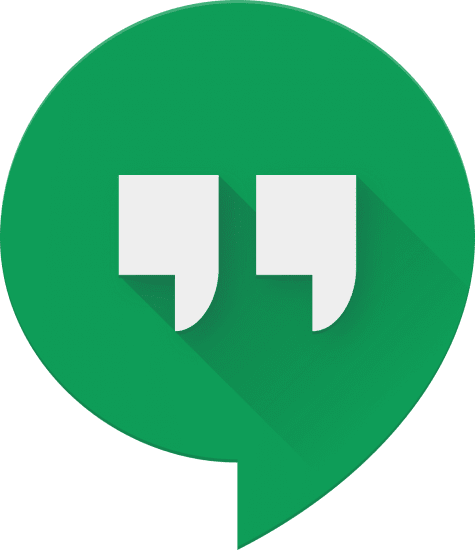 While some people have an existential issue with Google, I'm not at all reluctant to use their services. I will say, though, that Google has a habit of making things rather complicated. Even if they have robust apps and services, it's difficult to put your head around the different offerings. Their current portfolio for video-conferencing includes: Google Duo (only for one to one), Google Hangouts Classic and the premium Google Meet (for G Suite subscribers). These aren't to be mixed up with Google Hangouts Chat (just text) or Google Classroom that is for educators.
For purposes of our family reunions, I've been using Google Hangouts, a service that Google had planned to phase out last year. For now, however, it's still operational and free. While it's limited in functionality, it's easy to use as long as you open it in Google Chrome! Since sounds will automatically make that person's video pop up as central, you'll want to make sure everyone knows how to mute their microphone.
I note that because of the Coronavirus/Covid-19 situation, Google has provided upgraded functionalities for its Google Meet subscribers (through July 1 as of time of writing).
Skype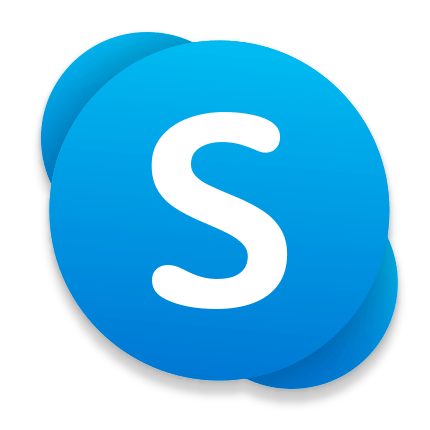 Owned by Microsoft since 2011, Skype has trundled along and, without much fanfare or real UX improvements, remains a stalwart for me when I do my podcasts (using an add-on app Call Recorder). As a multi-person videoconferencing tool, they did an upgrade in 2019 so that it now allows as many as 50 people at once. Getting everybody on to a group call on Skype can be a bit tricky in that it has a specific starting point with the host calling everyone. The blur background option is very handy for those of us with messy stuff behind us. In the free version, Skype does allow you to create a rudimentary poll (3 answers only) for your group.
Facebook Messenger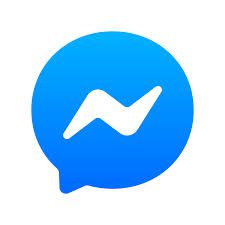 Facebook Messenger, which also allows 50 people at a time, limits the screen to show only the speaker after more than a half-dozen people join in. Because many (esp of the younger ilk) would be using the mobile app, the size of the screen makes the visual interaction less engaging and the images of the participants small.
Zoom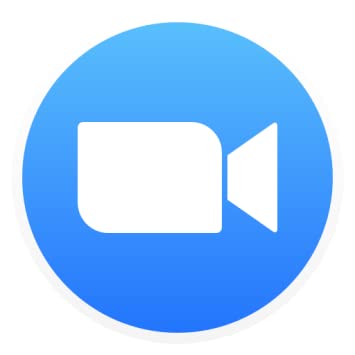 Zoom is all the rage recently and of these four options requires a sub to enable large online gatherings that last more than 40 minutes. After some issues dealing with the surge (notably with security issues and "zoombombing"), Zoom has adjusted its interface and become a safer place. As a host, you would do well to go over all your settings before launching an invitation. The good news about Zoom is that it's independent (its stock valuation soared to around $46B at its peak recently). The bad news is that trust in the service has been sapped by some questionable data sharing practices and holes in its security. These have been shored up quickly and I'm quite bullish on its outlooks. As I mentioned above, if you want to have a video chat on Zoom with 3 or more people (i.e. 3+ connected devices) for longer than 40 minutes, you'll need to upgrade to a Pro subscription which runs $15/month. The Pro level also gives you some extra facilitation features such as being able to mute others. Calls (with and without video) can be recorded. With the new default features, guests are automatically put into the waiting room and need to be let in (to avoid the hackers and spammers!).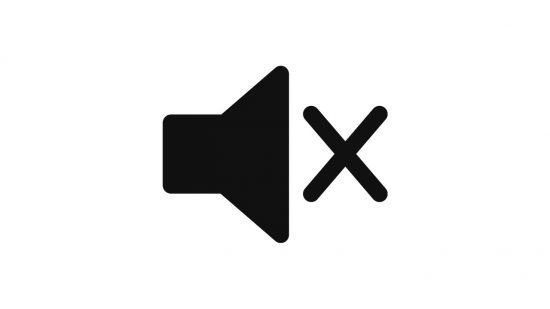 N.B. A key point when doing these events (no matter the platform) is making sure that everyone has a reasonable familiarity with the functionality and not asking everyone to download yet another different app.
The first function EVERYONE needs to know is the MUTE button!
There are certainly other apps and services out there, mostly for business, not least of which is Microsoft Teams and Cisco Webex. There's also the free Apple Facetime (that allows up to 32 people) but you'd need everyone on iOS (i.e. Apple products).
**Parlour Games Online
To animate a family reunion or friendly meet-up, if you'd like to try a parlour game, we have experience with these three:
I SPY with my little eye…. something in the background of all those with videos on the call. It's a simple game that everyone knows how to play typically. The challenge is making sure that everyone's background has something interesting to spot.
CHARADES. A key point after divvying up the teams and laying out the rules, the term to be mimed needs to be sent to each individual via a separate channel (to keep it secret). For the sake of expediency, I had these terms pre-programmed in Whatsapp for each player. And to keep the pace moving, we used a 1-minute timer. Under the conditions where we are working with less accessible teamwork via the screens, the learning is to make the terms easier than you might normally expect.
FAMILY FEUD: You can find all sorts of categories and answers online. The rules can be replicated from the show. We broke the sides down family lines (BTW that can get complicated). As emcee, it's best to limit the sound effects to whatever you can create (e.g. don't be too obnoxious with the wrong answer buzz). Following the style of the original hosts (eg. Richard Dawson), point and add suspense; make dumb jokes. Depending on how the devices are allocated/spread out, as animator you can allow conferring for when the other family gets three strikes.
In conclusion…
Having attended or hosted some twenty informal sessions (family reunions or friend get-togethers) over the last couple of weeks, I have seen that society as a whole is ramping up its knowledge and understanding of these tools. Still we have a long way to go until we create a broadly shared form of remote etiquette. I've seen people call in whilst on walks or on the can. Some keep on shuffling papers or typing blithely away without mute. We've got to learn to flex our empathic muscles while on these calls, especially during this period, to make sure to connect in and lean in with our network.
My personal ambition is to turn this unlikely era into an opportunity to elevate the debate and turn our attention to issues and thoughts that matter. I'm specifically looking to assuage the reigning sense of fear and avoid sharing false information or alarmist conversations.
Please share your thoughts and/or experiences!!
ADDITION April 8 2020:
Having attended yet another exceptional "hang out" emceed by my fabulous friend, Oli Barrett 🎙, I wanted to add a few tips "borrowed" from his excellent example:
Curate the list of those you invite. It's probably wise to limit the total number to under ten to allow for everyone to participate.
Make the place safe regarding the content (at a minimum Chatham House rules). 🤫
Prepare questions to animate the session and pick the people (in order) for them to talk 🎤.
As host, make sure everyone has a chance to speak. 🖐🏽
Encourage chatting in the side bar. 💬
Keep it on time. ⏰
***If you like my writing and are interested in fostering more meaningful conversations in our society, please check out my Dialogos Substack. This newsletter will feature articles on why and how we can all improve our conversations, whether it's at home, with friends, in society at large or at work. Subscription is free, but if you see value in it, you are welcome to contribute both materially and through your comments. Sign up here: