As companies and individuals look to 'transform' their business — even if it's only for the short-term to handle the Coronavirus quarantine — I've had a number of people who have asked me about the eco-system I use for my podcast. For sure, in the ten years I've been running it, much has changed in terms of process and tools. Moreover, having tracked the trends and evolution of podcasting in the world (see my State of Podcasting 2020), the time for amateurism has melted away. Below, I have laid out guidelines, equipment breakdown and some tips and tricks on how to set up a podcast.
1/ What type of podcast should you launch?
Here are the all important questions that you must have a solid reason for: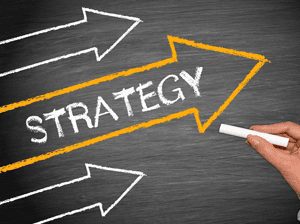 Why do you want to launch a podcast?
For whom is your podcast?
What are your objectives?
How will you know you have succeeded?
2/ Practicalities in your set-up
Here are some practical elements you will want to review as you set this up.
Subject matter: Consider a theme that motivates you to the core (at a deeper personal level) because chances are that your audience will be anaemic, at least at the beginning (and potentially long-term). This means you'll want to genuinely enjoy the process (intrinsic value) versus the vanity metrics such as number of listeners and likes (extrinsic value). Plan out your first ten episodes. Do you have ten more in your mind that are bursting from you?
Title: You will want to get a title that stands out and says clearly what you do. Remember the importance of being discovered (think search engine optimization). Getting discovered is hard. Remember that many lists are alphabetical.
Style: you'll want to consider whether you are doing it solo, as a duo or interview style.
Duration: I have tended to think there are four buckets of durations for podcasts that are adapted to the audience's listening patterns:
(i) Short and punchy (3-5″) for a daily burst.
(ii) Commuter length (15-20″).
(iii) The runner/walk or long commute (30-45″).
(iv) The long-form (over 1 hour).
Preparation: You will want to prep each of your calls. If you're doing interviews, you'll want to research the individual in advance (e.g. read the newly published book) and prepare a general line of questions. I don't like to share the questions in advance with the interview unless asked to do so to avoid staid conversations and overly manicured answers.
Scheduling: I have a buffer usually of at least 3 episodes in advance. The only trick is making sure that the interviews don't have time-sensitive material.
Internet bandwidth – When doing your interviews, make sure to get the best bandwidth possible. I have high speed fibre network as I like to have video rolling while only recording the audio. If you use wifi, make sure that others in the household or on the network aren't pulling down too much.
Zap all notifications – Make sure to turn off all phones and notifications during the recording. There's nothing more off-putting than have those beeps and buzzes happening mid-thrust (on either side of the microphone).
3/ Your podcast equipment
At the beginning, it can be rather daunting to figure out which tools to use and how much money you will need to invest. As podcasting has become more common, quality and exigencies have risen. I use the following tools that I believe provide a sufficient quality, in line with my own expectations. [Don't go back to the earliest episodes that were so low-grade!]. I've been recent prices in USD as a guideline.
Recording remotely from my desk: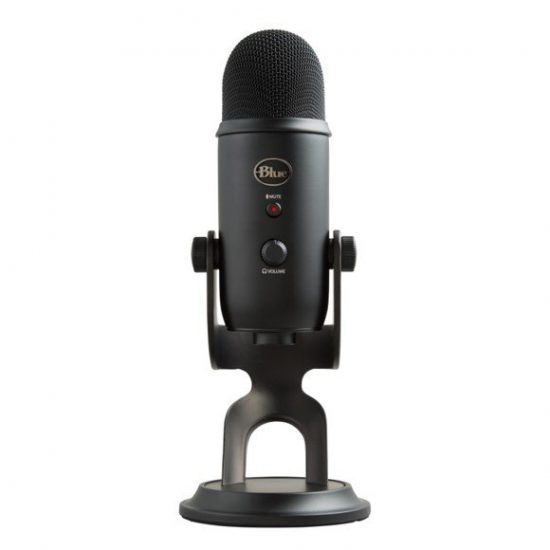 Yeti Blue USB (double) microphone with an adjustable bracket to make sure the microphone doesn't feel the movements or on the desk. https://www.bluedesigns.com/products/yeti/ ($130)
To make the call I use either Skype (free version) with Call Recorder ($40) or a free version of Zoom.us. If you want to get more sophisticated when recording others from a distance, you'll want to record two tracks (e.g. for you and the interviewee's input).
I like to use quality and comfortable wired headphones from Bose to listen to the call. ($250)
Recording in person (preferred):
Zoom H2 recorder (there's a newer version available for $150) or the RODE smartlav lapel microphone ($50) that plugs into your smartphone (caveat it needs a small female-male adapter for the new iPhones), where you use the Rode app for the recording.
For integration and post-production, I use Apple's GarageBand (free).
I sometimes use solutions for improving the quality of the recording: Audacity (free open source that I use to correct the sound) and Descript (especially good for generating an automated transcript and to help eliminate non-words for example – $10/month)
My podcast host service is Buzzsprout ($12/month). I have a basic subscription that allows me to upload 4 hours of content per month. That is ample considering my average interview is 30 minutes long, up to 45 minutes with the intro and outro added. Buzzsprout automatically and efficiently does the seeding of the podcast out to the various listening services (e.g. Itunes, Spotify…). Libsyn is another good option. This post by Eduard Klein provides a more thorough overview of hosting options.
I put the more elaborate podcast show notes in a specific blog post along with the relevant links and acknowledgements. The entire show is also presented on my site as a specific tab: MinterDial.com/podcast/
4/ Tips, tricks and pointers:
Business model. If you're objective is to monetize your podcast, my flippant answer is Good Luck! You'll want to make sure you have a great podcast that fits an audience's needs first and then build up an audience that is loyally listening to you. Only then can you ponder the possibility of making money from your podcast. The average number of downloads per episode is 137 after 30 days (per Libsyn's VP Rob Walch). You'll need to have at least five thousand downloads for starters to start to interest advertisers. If you are indeed looking at making money from your podcast, you may want to consider NOW the prime candidates who might be interested in sponsoring you, so you can co-create with them.
Building an audience. My best advice today is to find a strong niche. There are now over 900,000 podcasts listed in Apple (with under 250,000 still active). Research what's already out there to make sure you are filling a gap in the market somehow. It's advisable to have a regularity in your publication if you want to build an audience. Release it on the same day/time with a regular frequency (daily, weekly, monthly, etc.). For example, I publish my podcast weekly on Sunday morning.
Microphone settings. It's best to find a quiet space, without necessarily needing a soundproof cabin. You will want to check your sound settings before you get going to understand what gain your microphone should be set on (mine is usually set for about 11 o'clock on Yeti's dial.
Video: Should you make vidcasts as well? I personally don't bother with a video recording as it's beyond my means and desires. However, I can see why it would be a strong complement (and several great podcasters do a video version). I have gotten into the habit of adding my podcast to my Youtube channel. This requires a workaround as I don't have video recording per se. It's an audio recording put up against a stationary image. This has been effective for some of the episodes, but it's mostly a long tail play on the expected rosy future of Youtube.
Optimal conditions for interviews. I like to send my more uninitiated interviews a set of instructions to make the podcast as lively and interesting as possible. Here are my guidelines.
How to handle unsolicited requests? Not that my podcast is that successful, but I get about 3 unsolicited requests per week from podcast booking agencies to propose a guest on my show. Most of these requests are poorly formulated or a bad fit. However, to streamline the process of dealing with these requests, I've got a page on "how to be a guest on my show."
And what about podcasts for your business?
Like many of the 'new' digital tools and platforms, when you're working for a company/brand, some form of internal transformation will be needed to make this work. In the case of podcasting, here are the three more tips I can give to someone (or a team) that wants to start up a podcast for a business:
Think of your podcast as great content for your audience, not a sales tool. Great and gracious content will sell much more, so go easy on the sales pitch.
When looking to establish your ROI, focus on a KPI that is externally focussed (in other words for the benefit of the audience)
Build in plenty of learning time and mistake-making.
If you'd like to subscribe to my podcast, please do so here via your favourite listening service!
I welcome your input! Please leave your comments, suggestions and improvements below!
P.S. Here's a useful post by the folks at Descript, "How to Record a Podcast Remotely And Get It Right The First Time".