Jim Knight is a musician, expert in training and development, entrepreneur, renowned keynote speaker, podcaster and a bestselling author. He founded with Brant Manswar BookStarPR, a disruptive digital marketing agency for authors. In his speeches and work at KnightSpeaker, he teaches organizations of all sizes how to attain their own "rock star" status. He's best-selling author of Culture That Rocks: How to Revolutionize Your Company's Culture, now in its 2nd edition, which Entrepreneur Magazine listed as one of the "Top 5 Books That Will Transform Your Business". Jim's new book, out in May 2021, is Leadership That Rocks: Take Your Brand's Culture to Eleven and Amp Up Results, which became an Amazon #1 Best Seller. In this conversation, we discuss Jim's powerful and formative experience as head of Global Training at Hard Rock International. We explore the fascinating and inspirational examples coming from rock stars, as well as the core ingredients that go into making a successful business culture, rockstar leadership and a fulfilling life.
Please send me your questions — as an audio file if you'd like — to nminterdial@gmail.com. Otherwise, below, you'll find the show notes and, of course, you are invited to comment. If you liked the podcast, please take a moment to rate it here.

To connect with Jim Knight:
————–
Further resources for the Minter Dialogue podcast: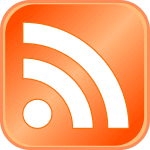 Meanwhile, you can find my other interviews on the Minter Dialogue Show in this podcast tab, on Megaphone or via Apple Podcasts. If you like the show, please go over to rate this podcast via RateThisPodcast!
Music credit: The jingle at the beginning of the show is courtesy of my friend, Pierre Journel, author of the Guitar Channel. And, the new sign-off music is "A Convinced Man," a song I co-wrote and recorded with Stephanie Singer back in the late 1980s (please excuse the quality of the sound!).
***If you like my writing and are interested in fostering more meaningful conversations in our society, please check out my Dialogos Substack. This newsletter will feature articles on why and how we can all improve our conversations, whether it's at home, with friends, in society at large or at work. Subscription is free, but if you see value in it, you are welcome to contribute both materially and through your comments. Sign up here: