Is your team on board with your client centric strategy?Who's on first?
I love this old line from Abbott & Costello (see the absolutely hilarious 1945 video below) and made famous around the world by Tom Hank in Forest Gump.
As businesses struggle to figure out which end is up in the topsy turvy, economically unstable world, many companies suffer from trying to do all things at the same time for all people. On paper, it is a noble pursuit. But, in reality, it a sure road to hell, passing through high level inefficiencies and employee burnout. I think it would most interesting to ask the employees in your company the following question:
Who is most valuable constituent for the success of your job?
Your boss?
Your team mates?
The shareholders?
Your distributor(s)?
The employees?
The labs or engineers?
Your customers?
The trick to this question is figuring out the de facto answer. Not the writing on the wall.
If your organization is truly client centric, would there not be a resounding singular answer?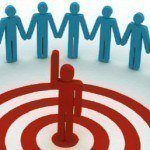 While it is hard to argue against the term "being client centric," I think that there is still much more to be said about being employee centric. Employees should be the first to feel, live and espouse the values of the company, the benefits of the product, and the sense of service. In a social media-enabled world, where the best community management system is the entire workforce (in particular for small teams, but why not for whole organizations, à la Coca-Cola), the fingers behind the keyboard on the brand Facebook page are linked to a heart beat. Make that heart beat go faster and the spinoff on the page is likely to be felt.
So, if we lived in an Abbott & Costello world, employees are who's on first, clients on second, products on third and shareholders at home plate, with no room for internal shenanigans and politics.
What do you think? Who's on first in your organization? Or rather, who needs to be on first?