In another in the series of "Gotcha Marketing," this is a howler. By way of a definition, Gotcha Marketing is where marketers are too focused on the numbers and not enough on the customer experience. I don't know about you, but there is little quite so frustrating as not being able to get off of an unwanted mailing list. By making it difficult, there is an implicit breach of trust.
In a Content Marketing Institute survey in 2012, it was already claimed that 44% of direct mail is never opened and 91% of us unsubscribe to unsolicited marketing emails. (Source: NewsCred, slide 37). Making the unsubcribe function hard to find when you want to get rid of the spammy mails?
Hall of Shame Gotcha Marketing
Today's hall of shame entry is the LSA magazine, based in France. LSA is a B2B media, running events and federating multiple topics around commerce and consumption. Below is a mail I received that completely missed out on my needs. The content of the mail was absolutely irrelevant, so I wanted to unsubscribe. Leaning in to read the small print, I realized that there was no such function.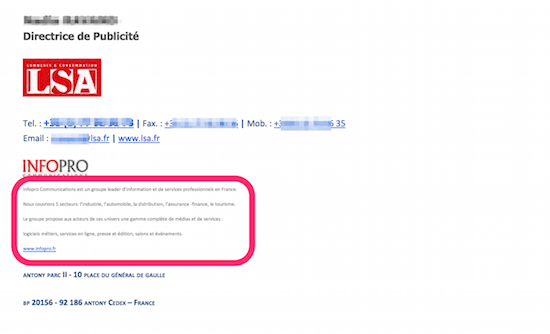 Gotcha Marketing Email
Trick or Treat: Gotcha Marketing – Email Newsletters Without Unsubscribe Click To Tweet The number of articles and blog posts that discuss the flipping of the funnel, about how the customer now has the power and how marketing is held in very low esteem. In this day and age, it screams of desperation to be sending out email blasts without providing an easy way to unsubscribe.
Trust marketing
To ram home the point, when you go through the LSA site and want to sign up for their newsletter, they show that they clearly don't trust the reader. On the home page, before the fold, there are two options to sign up, plus a Subscriber Space. [The site is only in French]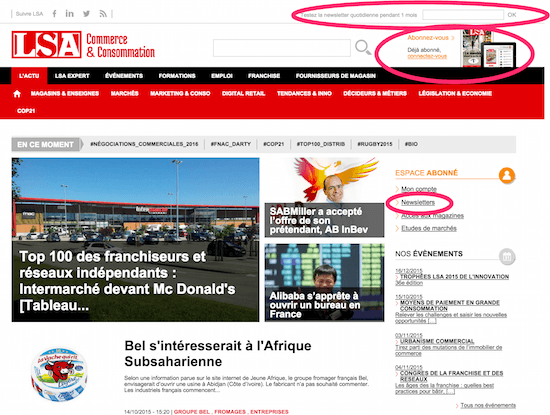 Just in case you missed it…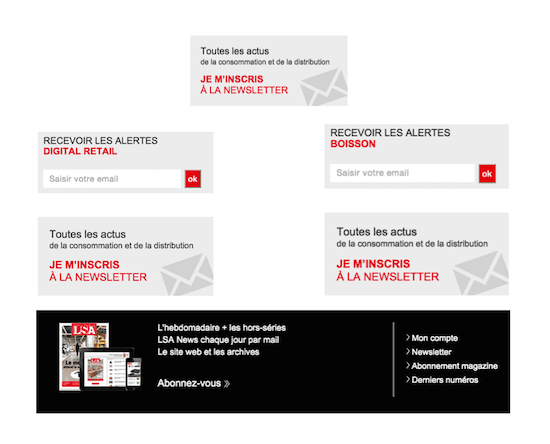 But, the trump card is that, as you scroll down the home page, there are a barrage of sign ups at every turn, not to forget in the footer. Granted these sign ups are for different newsletters…
Opt-in Overdose
And, to finish, for good measure, when you click to subscribe, they trust you little enough to pre-tick all the newsletters. Perhaps, they will claim that all their readers prefer to receive all their newsletters? If not, then I might be suspicious about their intent, especially when, as I highlight above, they don't have an easy unsubscribe option.
As a marketer, I get hives looking at how certain wonderful tools are systematically abused with unsavory tactics and a gotcha marketing mindset.
Click To Tweet
Unsubscribe tool
As a great way to unsubscribe en masse to unwanted emails, you can always try unroll.me, which I wrote about last year.
Your thoughts?