Gianpiero Petriglieri is a leading professor of management at INSEAD, with a focus on leadership and learning. In this conversation, we look at the most important qualities of leaders in today's business environment. As Professor Petriglieri calls it, leaders need to be both engineer and novelist. We also discuss the importance and role of ethics, the place of politics in business, and leadership of brands in a multinational conglomerate organisation.
Please send me your questions as an audio file (or normal email) to nminterdial@gmail.com. Otherwise, below, you'll find the show notes and, of course, you are invited to comment. If you liked the podcast, please take a moment to go over to iTunes to rate it.

Sites mentioned:
————–
Further resources for the Minter Dialogue Radio Show: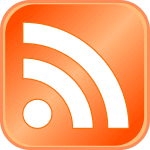 Meanwhile, you can find my other interviews on the
Minter Dialogue
Radio Show in this
podcast tab
, on
Megaphone
or via
iTunes
. Please don't be shy about
rating this podcast on iTunes here
!
Music credit: The jingle at the beginning of the show is courtesy of my friend, Pierre Journel, author of the Guitar Channel. And, the new sign off music is "Finger Paint," written and performed by Josh Saxe, produced by Chase Geiser. Here's a link on iTunes. I invite you to take a spin on Pierre's podcast or listen to more of Josh's music!