Samuel Monnie runs digital transformation at Campbell Soup, an $8.5 billion company, in charge of Digital and eCommerce. In this talk with Samuel, we talk about the real operational challenges of driving change and digital transformation in a large consumer products company with many different brands, such as Plum Organic, Pepperidge Farm, V8 and Prego. Samuel delivers some tips and insights on what it takes, under the hood, to make change come about and to build the right capabilities.
Please send me your questions — as an audio file if you'd like — to nminterdial@gmail.com. Otherwise, below, you'll find the show notes and, of course, you are invited to comment. If you liked the podcast, please take a moment to go over to iTunes to rate it.
To connect with Samuel Monnie:
————–
Further resources for the Minter Dialogue podcast: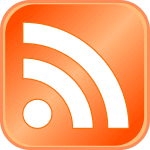 Meanwhile, you can find my other interviews on the Minter Dialogue Radio Show in this podcast tab, on Megaphone or via iTunes. Please don't be shy about rating this podcast on iTunes here!
Music credit: The jingle at the beginning of the show is courtesy of my friend, Pierre Journel, author of the Guitar Channel. And, the new sign-off music is "A Convinced Man," a song I co-wrote and recorded with Stephanie Singer back in the late 1980s.