Laurent Choain is Chief People Officer, head of people, education and culture at the Mazars Group, a global audit and consulting company employing over 40,000 professionals around the world.
In this conversation, we discuss how Human Resource management has changed, Mazars' strategy for recruiting and retaining the best talent (or the Creative Class), their focus on hiring naturally insecure over-achievers; how to create and maintain a powerful culture, the particularities of the French management style and culture, how to handle diversity and inclusion and much more. A vibrant and operational discussion.
Please send me your questions — as an audio file if you'd like — to nminterdial@gmail.com. Otherwise, below, you'll find the show notes and, of course, you are invited to comment. If you liked the podcast, please take a moment to go over to iTunes to rate it.
To connect with Laurent Choain:
Site(s) mentioned:
La Prouesse française: Le management du CAC 40 vu d'ailleurs on Amazon
Podcast with Matt Phelan, Chief Happiness Officer at the Happiness Index here
————–
Further resources for the Minter Dialogue podcast: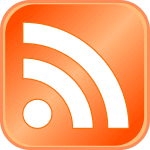 Meanwhile, you can find my other interviews on the Minter Dialogue Show in this podcast tab, on Megaphone or via iTunes. Please don't be shy about rating this podcast on iTunes here!
Music credit: The jingle at the beginning of the show is courtesy of my friend, Pierre Journel, author of the Guitar Channel. And, the new sign-off music is "A Convinced Man," a song I co-wrote and recorded with Stephanie Singer back in the late 1980s (please excuse the quality of the sound!).