Minter Dialogue with Bruno Cignacco
Dr Bruno Cignacco is an international business consultant, speaker and business coach. For over 20 years he has advised and trained hundreds of companies on International Trade activities and International Marketing. He is also a Principal Lecturer in Marketing and has published several books on business as well as one on Ho'oponopono, an ancient technique used to solve problems and difficulties. His latest book, published in April 2019, is called :"The Art of Compassionate Business: Main Principles for the Human-Oriented Enterprise." In this conversation, we discuss his body of work, why and how leaders need to a human-centred approach to building your business, what does it mean to have a compassionate business, how to stimulate creativity and innovation in today's environment.
Please send me your questions — as an audio file if you'd like — to nminterdial@gmail.com. Otherwise, below, you'll find the show notes and, of course, you are invited to comment. If you liked the podcast, please take a moment to go over to iTunes to rate it.
To connect with Dr Bruno Cignacco:
Bruno's latest books:
————–
Further resources for the Minter Dialogue podcast: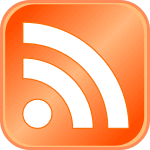 Meanwhile, you can find my other interviews on the Minter Dialogue Show in this podcast tab, on Megaphone or via iTunes. Please don't be shy about rating this podcast on iTunes here!
Music credit: The jingle at the beginning of the show is courtesy of my friend, Pierre Journel, author of the Guitar Channel. And, the new sign-off music is "A Convinced Man," a song I co-wrote and recorded with Stephanie Singer back in the late 1980s (please excuse the quality of the sound!).