I attended the 2022 version of Pegasystems' iNspire conference (May 24th & 25th) which, for a third year in a row, was held online. I've long been attracted to what Pega are up to due to their emphasis on empathy within the decision-making of their platform. Having had the pleasure of Pega sponsoring my podcast, where I've invited several key members of the executive team (notably the CEO Alan Trefler, and Don Schuerman CTO), I can say that I am beginning to become familiar with the Pega company and its culture. The theme for this year's conference was: Let's Make Shift Happen. [I like the cheekiness] I was delighted to see the energetic Jo Richardson (based here in London with me) as the emcee of the event. In my podcast with Don, we discussed, in particular, the lessons learned from already having done two fully virtual Conferences. What I took from my chat with Don:
they've focused on making it short and sharp
keeping it interactive (it was a very chatty chat room)
and having as much as of the customer voice present.
Meanwhile, the good news is that PegaWorld 2023 should be in-person again.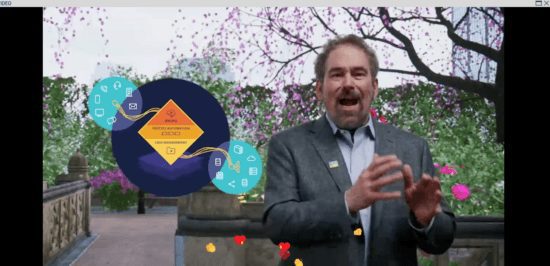 There were several key thoughts/themes that came through this year's event, including Pega's obsession with "crushing complexity," transformation, keeping our focus (great keynote from Don) and, unsurprisingly, customer centricity… The choice of sessions was somewhat overwhelming, but I focused on the ones with clients who provided feedback and insights about dealing with the challenges of their industries (there was a good cross-section of sectors). The good news is that the sessions are cut down to a quite punchy 10-15 minutes; however, on the downside, sometimes that made the sessions a bit too canned. I enjoyed listening to Sonia van der Linden-Pugal from Booking.com, Marty Hicks from T-Mobile and the session on Voice AI with Pega's own Sabrina Atienza (session entitled, "You Had Me at Hello: Simplifying the Agent Experience with Pega Voice AI and Messaging AI". You can find all the replays here.
I note that in the month since PegaWorld, the company's been pulling in the awards, including being a leader in The Forrester Wave™: Real-Time Interaction Management (2Q22) and Digital Process Automation (4Q21) and a Visionary in the 2021 Gartner Magic Quadrant for Multichannel Marketing Hubs.
Looking forward to 2023!