The Joy of Padel podcast with Victor and William Dial
Victor Dial is my father and a lifelong player of all racquet sports, including lawn tennis, real (court) tennis and squash, before becoming a padel tennis enthusiast. He had a long career in the automotive industry, rising to be Chairman and GM of Ford France, then VP of Sales and Marketing at Peugeot Worldwide. Simultaneously, he was Chairman, and then CEO as well of the American Hospital of Paris. He was board member for many companies and lived the majority of his adult life in Europe, between the UK, Belgium, France, Switzerland and Spain. In 1988, he was awarded the Legion of Honor by the government of France. To hear more about his life and career, check out this podcast with him.
William Dial, my half-brother, is a very accomplished lawn tennis player who picked up padel very early in life (see photos below). As a lawn tennis player, playing mostly in France, William was champion of Paris for the 13-14 age group, and participated in numerous international tournaments with the French Federation of Tennis. He reached the level of 2-6 (which is bloody good) in the French ranking system. He currently works in real estate and is based out of Madrid. Here are William's LinkedIn and Instagram profiles.
To listen to the show:
To listen to The Joy of Padel podcast, you can use the embedded player above, or go find it on Spotify, Apple Podcasts or any number of other podcasting services listed here.
Send in your questions or reactions:
Please send me your questions — as an audio file if you'd like — to nminterdial@gmail.com. Otherwise, below, you'll find the show notes and, of course, you are invited to comment. If you liked the podcast, please take a moment to review and/or rate it! ¡VAMOS! 
Further resources for The Joy of Padel:
The Joy of Padel podcast is brought to you in association with Padel1969, who are proud to create one of the best padel product and service offerings in the world. Padel1969 believes in passion, joy, and integrity. We respect the DNA and roots of Padel – from Acapulco since 1969. To check all their full offer in padel courts, equipment and savoir faire, please go visit the Padel1969 site.
Meanwhile, you can find Minter's other Evergreen podcasts, entitled The Minter Dialogue Show (in English and French) in this podcast tab, on Megaphone or via Apple Podcasts.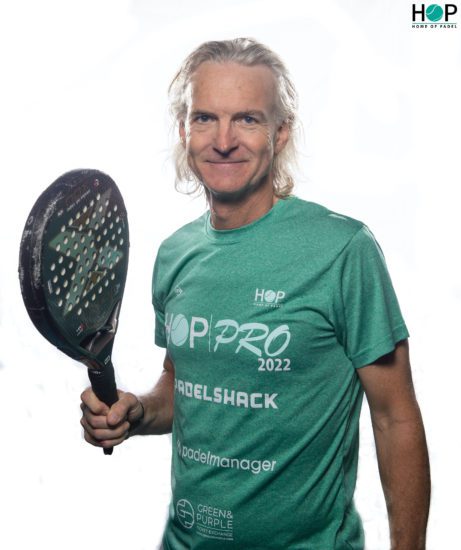 About the host: Minter Dial
Minter Dial is an international professional speaker, author & consultant on Leadership, Branding and Transformation. His involvement in sports has been a lifetime passion. Besides playing 18 years of rugby, captaining athletics teams, coaching tennis and playing squash for his university, he's been a lifelong player of padel tennis, starting at the age of 10, from the time of its very first public courts at the Marbella Club in 1974.
Then, after a successful international career at L'Oréal, Minter Dial returned to his entrepreneurial roots and has spent the last twelve years helping senior management teams and Boards to adapt to the new exigencies of the digitally enhanced marketplace. He has worked with world-class organisations to help activate their brand strategies, and figure out how best to integrate new technologies, digital tools, devices and platforms. Above all, Minter works to catalyse a change in mindset and dial up transformation. Minter received his BA in Trilingual Literature from Yale University (1987) and gained his MBA at INSEAD, Fontainebleau (1993). He's author of four award-winning books, including Heartificial Empathy 2nd edition (2023), You Lead (Kogan Page 2021), co-author of Futureproof (Pearson 2017); and author of The Last Ring Home (Myndset Press 2016), a book and documentary film, both of which have won awards and critical acclaim.
His current work is around fostering more meaningful conversation, with his featured publication on Substack: Dialogos, Fostering More Meaningful Conversations. It's easy to inquire about booking Minter Dial here.
View all posts on padel tennis by Minter Dial