The Joy of Padel podcast with Emma Kimber
Emma Kimber is a newspaper-and-magazine-editor-turned-PR-turned-founding editor of The Bandeja Magazine, dedicated to spreading the joy of padel! Like Emma, the team behind The Bandeja love playing padel and believe that padel can – and should – be played by everyone of any age or ability; it's great to watch the athleticism and skill of elite players but nothing beats time on court with friends, family or fellow club members.
Further resources for The Joy of Padel:
The Joy of Padel podcast is brought to you in association with Padel1969, who are proud to create one of the best padel product and service offerings in the world. Padel1969 believes in passion, joy, and integrity. We respect the DNA and roots of Padel – from Acapulco since 1969. To check all their full offer in padel courts, equipment and savoir faire, please go visit the Padel1969 site.
Meanwhile, you can find Minter's other Evergreen podcasts, entitled The Minter Dialogue Show (in English and French) in this podcast tab, on Megaphone or via Apple Podcasts.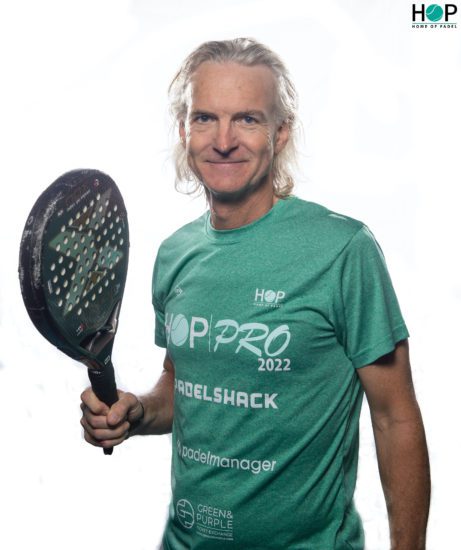 About the host: Minter Dial
Minter Dial is an international professional speaker, author & consultant on Leadership, Branding and Transformation. His involvement in sports has been a lifetime passion. Besides playing 18 years of rugby, captaining athletics teams, coaching tennis and playing squash for his university, he's been a lifelong player of padel tennis, starting at the age of 10, from the time of its very first public courts at the Marbella Club in 1974.
Then, after a successful international career at L'Oréal, Minter Dial returned to his entrepreneurial roots and has spent the last twelve years helping senior management teams and Boards to adapt to the new exigencies of the digitally enhanced marketplace. He has worked with world-class organisations to help activate their brand strategies, and figure out how best to integrate new technologies, digital tools, devices and platforms. Above all, Minter works to catalyse a change in mindset and dial up transformation. Minter received his BA in Trilingual Literature from Yale University (1987) and gained his MBA at INSEAD, Fontainebleau (1993). He's author of four award-winning books, including Heartificial Empathy 2nd edition (2023), You Lead (Kogan Page 2021), co-author of Futureproof (Pearson 2017); and author of The Last Ring Home (Myndset Press 2016), a book and documentary film, both of which have won awards and critical acclaim.
It's easy to inquire about booking Minter Dial here.
View all posts on padel tennis by Minter Dial