Episode #78
This interview, recorded on October 14, 2013, is with Emma Page. Based out of Zurich, Emma is head of Sales and Customer Success at Evernote Business for EMEA. In this interview we talk about the personal/professional crossover, the freemium model and what makes people convert, Evernote's marketing strategy as well as the burning topic of security.
You can also sign up to the Minter Dialogue podcast here via iTunes.
Music credit: The jingle at the beginning of the show is courtesy of my friend, Pierre Journel, author of the Guitar Channel. I invite you to take a spin!
To connect with Emma Page:
Sites mentioned by Emma Page:
————–
Further resources for the Minter Dialogue Radio Show: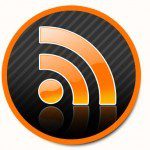 Meanwhile, you can find my other English-speaking interviews on the Minter Dialogue Radio Show on Buzzsprout or via iTunes. Please don't be shy about rating this podcast on iTunes here! And for the francophones reading this, if you want to get more podcasts, you can also find my radio show en français over at : MinterDial.fr, on Buzzsprout or in iTunes.