The Practically Perfect Play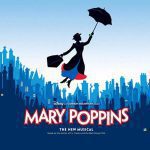 Mary Poppins, the musical, is on tour — currently at the New Amsterdam theater at 42nd Street on Broadway — where I went with the family last week.  It is a show I strongly recommend, providing you see the lead played by the exquisite Laura Michelle Kelly.  Ms Kelly had just returned to the show after a 4-month absence to shoot a film, so we were exceedingly fortunate to see her play the part of Mary Poppins.
If, at the beginning of the show, I was nervous because the acoustics did not seem to be optimized, I was utterly blown away by the performance of Ms Kelly.  She combines a beautiful voice, wonderful grace and a beguiling beauty.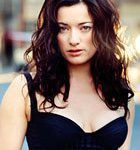 I was entranced by the sparkle in her eye: contagious pleasure.  No wonder she has won acclaim and awards for her role.
The set was splendid and Gavin Lee, also a well decorated performer, plays a great Bert, singing one of my all-time favorite show tunes: "Chim Chim Cher-ee."  If some of the other supporting roles were less powerful, little would sway from me from wanting to see this version of Mary Poppins again.
Some trivia
A little "trivia" about Mary Poppins:  Do you know who was the author of the original book (written in 1934)?  It was Pamela Lyndon Travers, OBE (originally Helen Lyndon Goff, per wikipedia).  Ms Travers was an Australian-born British novellist, who refused to make a film at first after Disney's initial approaches.  It was not until 1964 that Disney managed to gain the rights and produce the wonderful film version with Julie Andrews and Dick Van Dyck.
The only thing missing from the musical is the song "I Love to Laugh"… Then again, that's a good reason to go watch the film again.
Sending y'all some sugar
On a final note, Mary Poppins features the most memorable song: "A spoonful of sugar helps the medicine go down…"   When this play was written, it was not known that sugar – which means "love" in southern slang – would become one of the world's plagues.   Maybe they could convert the text to "a spoonful of love"?
In any event, please go and see the play if you have a chance.  It will surely bring a light step to your walk and a smile to your face.