Going mobile: UsableNet makes your site fit for any mobile environment
Recorded Feb 29, 2012, this interview is with my old friend Mike Goitein, tennis buddy, fellow musician,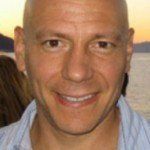 foodie, polyglot and senior project manager at UsableNet, the leading mobile and multi-channel platform company serving 25% of Fortune 1000 companies. With offices in the UK, Italy and USA, UsableNet is in the sweet spot in terms of business model: helping companies to make their sites mobile and multi channel. If you interested in mCommerce, mobile apps and mobility in general, I'm sure you will enjoy the conversation.
To connect with Michael Goitein:
You can contact Michael via his site MichaelGoitein.com or follow him on Twitter.
Read Michael's food adventures on Blog Eat Drink
Sites and apps mentioned by Michael
Pulse. Great for news.
Evernote. For taking notes with you across platforms.
ToDo, which you can get here at AppiGo
————–
Further resources for the Minter Dialogue Radio Show:
Meanwhile, you can find my other English-speaking interviews on the Minter Dialogue Radio Show on Megaphone or via itunes. And for the francophones reading this, if you want to get more podcasts, you can also find my radio show en français over at : MinterDial.fr, on Megaphone or in iTunes.