Minter Dialogue Episode #95
This interview is with
Charles Thornburgh
, whom I met at SXSW. Charles is founder and CEO of Civitas Learning, with a mission that is close to my heart: to improve education. In this conversation, we hear about Civitas Learning's approach, using the most sophisticated of data mining to help higher education institutions to take better decisions and create better learning paths for their students. Parallel opportunities exist for businesses and HR departments hoping to improve their ongoing educational support for employees. A truly fascinating topic, a great cause and a powerful ambition.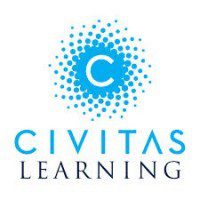 Meanwhile, you can comment and find the show notes on thewww.minterdial.com where you can also sign up for my weekly newsletter. Or you can follow me on Twitter on @mdial. And, if you liked the podcast, please take a moment to go over
to iTunes to rate the podcast
By the way, you can also sign up to the Minter Dialogue podcast here via
iTunes
.
To connect with Charles Thornburgh:
Sites mentioned by Charles Thornburgh:
Further resources for the Minter Dialogue Radio Show:
Meanwhile, you can find my other English-speaking interviews on the Minter Dialogue Radio Show on
Megaphone
or via
iTunes
. Please don't be shy about rating this podcast on iTunes! And for the
francophones
reading this, if you want to get more podcasts, you can also find my radio show
en français
over at :
MinterDial.fr
, on
Megaphone
or in
iTunes
.
Music credit
: The jingle at the beginning of the show is courtesy of my friend, Pierre Journel, author of the
Guitar Channel
. I invite you to take a spin!