Minter Dialogue Episode #111
This interview is with Patrick Salyer, CEO of Gigya, which provides a powerful technology that enables brands to collect data from all sources in order to better understand and connect with their customers. Servicing some of the most digitally savvy companies in the world such as Red Bull, Pepsi, Nike, ASOS as well as upscale names such as Barneys New York, Christie's and Kate Spade, Gigya is clearly in the sweet spot for companies looking to create a single customer view.
Here's the easiest way I found to understand Gigya's key service (image via Gigya's Developer Page):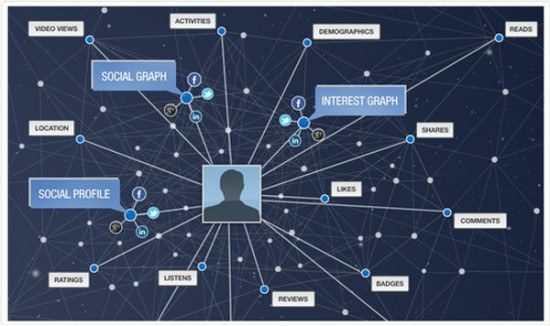 Below, you'll find the show notes and, of course, you are invited to comment. If you liked the podcast, please take a moment to go over to iTunes to rate the podcast. P.S. Do check out the new music at the end of the show by the talented Josh Saxe.
To connect with Patrick Salyer:
Sites mentioned by Patrick:
Social Privacy Certification – In terms of oversight, as per my question in the interview, Gigya is working with the Future of Privacy Forum and leading privacy and safety experts through an independent advisory board to oversee and provide ongoing guidance for the certification program.

Gigya's study on social sign-ins is available here
————–
Further resources for the Minter Dialogue Radio Show:
Meanwhile, you can find my other English-speaking interviews on the Minter Dialogue Radio Show on Megaphone or via iTunes. Please don't be shy about rating this podcast on iTunes! And for the francophones reading this, if you want to get more podcasts, you can also find my radio show en français over at : MinterDial.fr, on Megaphone or in iTunes.
Music credit: The jingle at the beginning of the show is courtesy of my friend, Pierre Journel, author of the Guitar Channel. And, the new sign off music is "Finger Paint," written and performed by Josh Saxe, produced by Chase Geiser. Here's a link on iTunes. I invite you to take a spin on Pierre's podcast or listen to more of Josh's music!