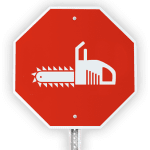 This interview is with Topher White, founder and CEO of Rainforest Connection, a not-for-profit initiative that uses entrepreneurial flair and technological know-how to help stop deforestation. Topher recently made a rousing speech at TEDxCern and was a laureate at the Netexplo 2015 Forum. A man on a mission to track down illegal tree loggers, Topher has installed his RFCX system in rainforests across three continents. A fascinating story.
Below, you'll find the show notes and, of course, you are invited to comment. If you liked the podcast, please take a moment to go over to iTunes to rate the podcast.
BTW: If you are using Stitcher, my podcast is now available here.
To connect with Topher White and find out more:
————–
Further resources for the Minter Dialogue Radio Show:
Meanwhile, you can find my other English-speaking interviews on the Minter Dialogue Radio Show on Megaphone or via iTunes.  Please don't be shy about rating this podcast on iTunes!   And for the francophones reading this, if you want to get more podcasts, you can also find my radio show en français over at : MinterDial.fr, on Megaphone or in iTunes.
Music credit: The jingle at the beginning of the show is courtesy of my friend, Pierre Journel, author of the Guitar Channel. And, the new sign off music is "Finger Paint," written and performed by Josh Saxe, produced by Chase Geiser. Here's a link on iTunes. I invite you to take a spin on Pierre's podcast or listen to more of Josh's music!