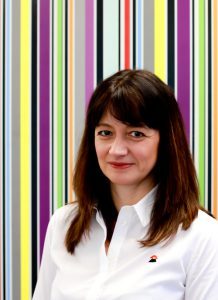 Minter Dialogue with Jenny Biggam
This interview is with Jenny Biggam, founder and owner of the7stars, the largest independent media agency in the UK with over £228 million billings, with clients such as Warner Music, Suzuki Cars and Iceland. Jenny Biggam has run the7tars with an incredibly refreshing leadership style. I wanted to dig in and find out more what happens under the hood. In this podcast, we look at some of the tips, policies and practices that Jenny employs to run the7stars.
Below, you'll find the show notes and, of course, you are invited to comment. If you liked the podcast, please take a moment to go over to iTunes to rate the podcast.
To connect with Jenny Biggam:
————–
Further resources for the Minter Dialogue Radio Show:
Meanwhile, you can find my other interviews on the Minter Dialogue Radio Show on Megaphone or via iTunes. Please don't be shy about rating this podcast on iTunes here! And for the francophones reading this, if you want to get more podcasts, you can also find my radio show en français over at: MinterDial.fr, on Megaphone or in iTunes.
Music credit: The jingle at the beginning of the show is courtesy of my friend, Pierre Journel, author of the Guitar Channel. And, the new sign off music is "Finger Paint," written and performed by Josh Saxe, produced by Chase Geiser. Here's a link on iTunes. I invite you to take a spin on Pierre's podcast or listen to more of Josh's music!