Minter Dialogue with Dmitry Shishkin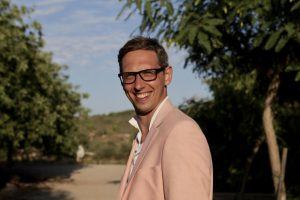 Dmitry Shishkin is Digital Editor at the BBC World Service, shaping the evolution of the famed BBC World Service in the digital age. He's also overseeing the languages digital product requirements, helping the expansion into the strategic "need" and "want" markets. At the coal face of the impact of digital on media, Dmitry also helps the editorial teams react and adjust to the changing consumptions patterns. In this conversation, we discuss how he has managed and influenced change at the BBC, how important it is to lead by example, all the while learning and experimenting along the way. A fascinating journey.
Below, you'll find the show notes and, of course, you are invited to comment. If you liked the podcast, please take a moment to go over to iTunes to rate the podcast.

To connect with Dmitry Shishkin:
————–
Further resources for the Minter Dialogue Radio Show:
Meanwhile, you can find my other interviews on the Minter Dialogue Radio Show on Megaphone or via iTunes. Please don't be shy about rating this podcast on iTunes here!
Music credit: The jingle at the beginning of the show is courtesy of my friend, Pierre Journel, author of the Guitar Channel. And, the new sign off music is "Finger Paint," written and performed by Josh Saxe, produced by Chase Geiser. Here's a link on iTunes. I invite you to take a spin on Pierre's podcast or listen to more of Josh's music!