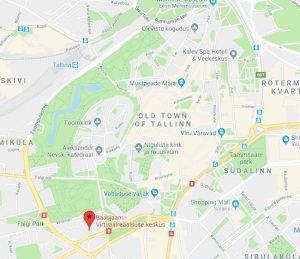 During my visit to Tallinn Estonia, I had the chance to discover the first (and largest) Virtual Reality (VR) Entertainment Centre, Baas Jaam. Located on the southern tip of the old town of Tallinn, with a rather unassuming facade, Baas Jaam has been open for just over a year. The venue is perhaps 120m2, and has 7+ headsets that are used for kids' celebrations and corporate events.
Baas Jaam has a number of different experiences that are designed, according to the founder, Aivar, for four different personality profiles. As much as anything else, I felt that Aivar's approach to segmenting the clientele was quite interesting.

Essentially, Aivar considers that there are four significant personality types that he uses to channel the clients to their personalised and preferred VR experience:
Adventure/action/horror, which skews more male (but not only!)
Travel to do spot visits (e.g. London Bridge, old churches, windmills, castles…)
Investigation/exploration, for example in handcrafts, international spaceship, art, science. Typically these VR scenarios are good for younger kids, especially if they are looking to explore job possibilities!
The quiet type. This is the category of client that doesn't like to talk much (reserved, introverted), doesn't like to express opinions (although he/she has them). They are more likely to want to do for others rather than focus on themselves. And, these types typically can enjoy all the different experiences.
VR Experience options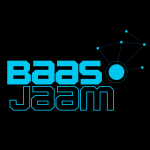 Baas Jaam has a wide range of experiences that have all been 'imported'. Some are open source, others need a license fee. I only did one VR experience on this visit and, going against my better judgment, tackled walking on a plank off a high-rise building. The nerves, sweaty palms came quickly. Despite having done so many VR experiences, that doesn't mean I can rationalise away my fears! A second experience was far more enjoyable: playing superhero fire fighter where you get to magically fly around and tackle surprise fires on top of tall buildings.
Pricing / business model
Open from 2pm to 10pm daily, the price for an hour of experiences is 15 euros between 2-5pm on weekdays. All other times, the hour goes for 25 euros. When the players come as a group, Aivar said that the typical timing will be longer than an hour along with some time for nibbles and drinks.
As I came before 5pm, the place was quiet for my visit, which gave me the chance to exchange and explore. There are currently four of these VR entertainment stores, mostly rather small, in existence in Tallinn. For a small market, on a novelty space, I have to believe it'll be tough going. Aivar certainly is a caring and impassioned host. I wish them success in their pioneering adventure. I wonder if such concepts will start to crop up elsewhere?