We are delighted to announce that Futureproof has been translated into Chinese and is now available on JD.com. The RRP is ¥69. It's quite a different cover from the original English version would you not agree?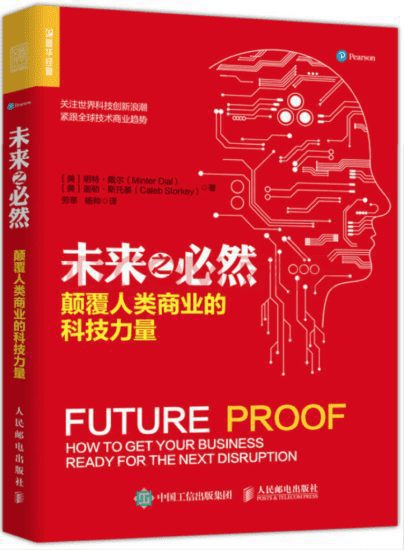 The publisher is Posts & Telecom Press and the translators are Lao Hao and Yang Shuai.
Using Google Translate, it seems the subtitle in Chinese comes out as: "The future will inevitably subvert the scientific and technological power of human commerce." Quite different from "How to get your business ready for the next disruption."!
In any event, it's a paperback edition, 238 pages, with ISBN: 9787115492418. Looking forward to seeing how the burgeoning and bustling Chinese market receives it!
N.B. Our publisher, Pearson, has found a market for four other languages, including Vietnamese, Czech, Indonesian and Norwegian. Watch this space!