Minter Dialogue with Rana Gujral
Rana Gujral is an entrepreneur, speaker, investor and the CEO of Behavioral Signals, an enterprise software company that delivers a robust and fast-evolving emotion AI engine that introduces emotional intelligence into speech recognition technology. Rana has been awarded the 'Entrepreneur of the Month' by CIO Magazine, the 'US China Pioneer' Award by IEIE. He was also recently listed in Inc. Magazine as an "AI Entrepreneur to Watch". In this stimulating conversation with Rana, we look at how he and his team at Behavioral Signals break down emotions via voice, what are the next avenues of development in voice and speech detection, and how so much can be revealed via voice.
Please send me your questions — as an audio file if you'd like — to nminterdial@gmail.com. Otherwise, below, you'll find the show notes and, of course, you are invited to comment. If you liked the podcast, please take a moment to rate it here. And please don't forget to subscribe!
To connect with Rana Gujral:
Sites mentioned:
————–
Further resources for the Minter Dialogue podcast: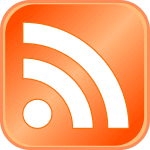 Meanwhile, you can find my other interviews on the Minter Dialogue Show in this podcast tab, on Megaphone or via Apple Podcasts. If you like the show, please go over to rate this podcast via RateThisPodcast!
And for the francophones reading this, if you want to get more podcasts, you can also find my radio show en français over at: MinterDial.fr, on Megaphone or on Apple Podcasts.
Music credit: The jingle at the beginning of the show is courtesy of my friend, Pierre Journel, author of the Guitar Channel. And, the new sign-off music is "A Convinced Man," a song I co-wrote and recorded with Stephanie Singer back in the late 1980s.