Tariq Hassan is CMO of Petco, a leading specialty retailer, serving pets and the people who own them for more than 50 years. Petco has about 1,500 locations throughout North America and employs approximately 26,000 partners. In this conversation with Tariq, we discuss the journey that Petco has undertaken in putting its mission and vision (Healthier Pets. Happier People. Better World.) into the centre of its business. Tariq takes us through the challenges and difficult decisions they've made, how to make a mission come alive throughout a large organisation, the place for personal and personality in Petco's branding and much more.
Please send me your questions — as an audio file if you'd like — to nminterdial@gmail.com. Otherwise, below, you'll find the show notes and, of course, you are invited to comment. If you liked the podcast, please take a moment to go over to iTunes to rate it.
To connect with Tariq Hassan:
Site(s) mentioned:
————–
Further resources for the Minter Dialogue podcast: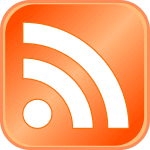 Meanwhile, you can find my other interviews on the Minter Dialogue Show in this podcast tab, on Megaphone or via iTunes. Please don't be shy about rating this podcast on iTunes here!
Music credit: The jingle at the beginning of the show is courtesy of my friend, Pierre Journel, author of the Guitar Channel. And, the new sign-off music is "A Convinced Man," a song I co-wrote and recorded with Stephanie Singer back in the late 1980s (please excuse the quality of the sound!).