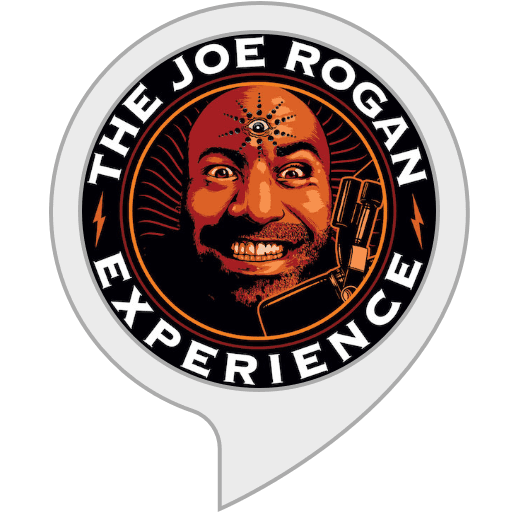 During the pandemic, podcasting has seen a dramatic shift in its tail wind. We've seen a number of momentous announcements, including both Spotify and Apple soaring over 1 million referenced active shows in their directory. The #1 show, The Joe Rogan Experience, has signed an exclusive deal to move to Spotify this September and Amazon has sent a shot across the bow in its expansion of Audible to include podcast projects (aka "Audible Originals"). Meanwhile, we've also seen a major shift in production and consumption of podcasts during this lockdown period. The types of podcasts people are listening to have shifted, as well as the numbers of people and the times when they are choosing to listen, not to mention the devices.
Consumption patterns shifting
Whatever may happen after this wave of the pandemic, it's clear that people's behaviors and attitudes will be impacted for a long time. One of the biggest shifts – that affects podcasting – will be a greater inclination for remote work, thereby diminishing the number of commuters, previously a staple time for podcast consumption. Another important shift in mindsets has been a greater attention to what matters. I've seen how some people have been questioning the significance of the whole pandemic. What does it mean for me? And what is the meaning of what I'm doing? Podcasts that provide a real value – whether it's reliable news, practical tips, a palpable health benefit, meaningful storytelling or bona fide entertainment – are bound to play well in today's context.
Getting the context right
Over the last two months, I can feel the churn in my own mind. With the podcast I've been running for ten years, I've postponed the publication of interviews recorded prior to the lockdown because their tone and content just weren't adapted to the current period. Further, I've felt the need to seek out guests whose content resonated, such as those encouraging deeper empathy, purpose and passion. It's what I call, podcasting on purpose.
Uniting voices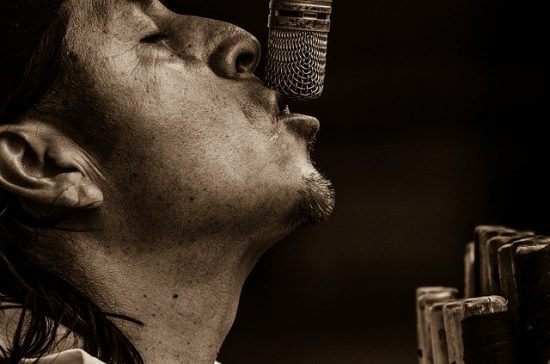 In the same vein, when I got together with Andrew Grill and Sam Sethi to consider our Podcast Festival Live 2020, we were keen to create an event that would be relevant and useful, all the while serving to do something for the wider good. We felt that the world could do with a way to unite and to help enable podcasters' voices to be heard.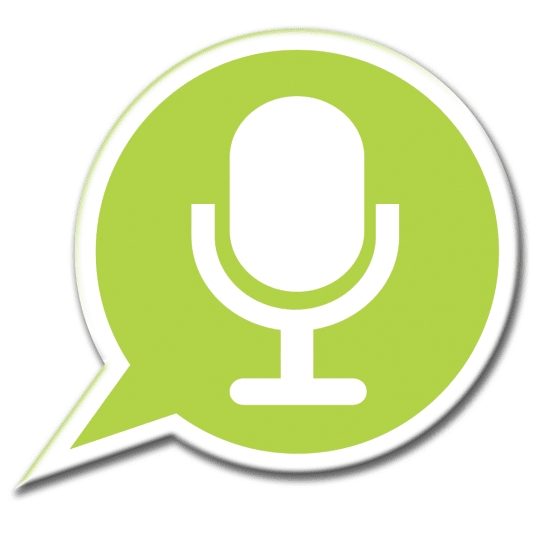 That's why, in our Podcast Festival, which airs on May 28 around the theme of The Future of Podcasting, we were keen to have a number of guests who could talk to the power of podcasting as a force for good. For example, Dr Siobhán McHugh will talk about the art of crafting powerful audio documentary stories that have social impact. Drew Ackerman will recount how his purpose to help people sleep better has driven his Sleep With Me podcast to such heights. Jason Phipps will discuss how the BBC uses a suite of podcasts to pursue its mission. We'll also hear the latest from Kara Swisher (Recode, Pivot), about podcast discovery and guesting from Bradley Davis (CEO of Podchaser) and podcasting trends from James Cridland (Podnews). And, to kick the entire festival off, we're thrilled to have the energy and vivacity of Tom Morley, the Scritti Politti drummer and now a Rockstar Activator.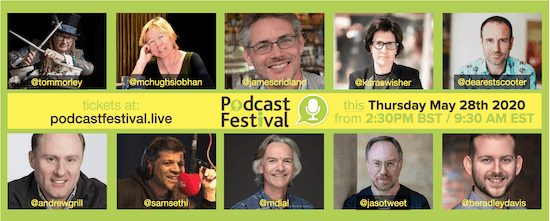 Grab your ticket
If you'd like to attend the festival, tickets are still available at podcastfestival.live at $25 (USD) each. It's tomorrow, May 28 at 9:30am EST (6:30am PST and 2:30pm BST). There'll be ways for you to unite, network and exchange with other podcast enthusiasts, too.
***If you like my writing and are interested in fostering more meaningful conversations in our society, please check out my Dialogos Substack. This newsletter will feature articles on why and how we can all improve our conversations, whether it's at home, with friends, in society at large or at work. Subscription is free, but if you see value in it, you are welcome to contribute both materially and through your comments. Sign up here: