I get the feeling we are about to undergo a monumental sea change at work. The one-two punch of the global pandemic and social movements such as Black Lives Matter that have spread out around the world mean that we are in for some seismic transformation in business everywhere. In their wake, we will see a lot of issues including economic hardship, social unrest, general health and mental health complications, not to forget a heightened attention to the environment. It all makes for a powerful cocktail.
The bumpy road ahead for marketing
In this context, brands in general and marketing specifically, will need to radically rethink their ways. It is likely to be a bumpy road ridden at a frenetic pace. A friend of mine defined marketing as the ability to decode society to bring products and services that meet the consumers' needs. Accordingly, we marketers will have our work cut out for ourselves.
Parsing out the sticky trends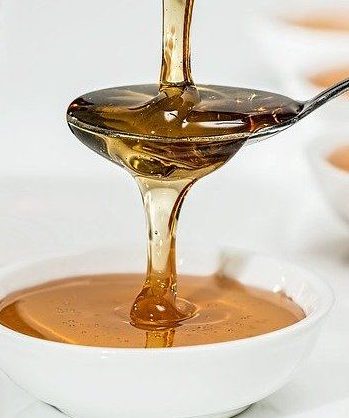 Without doubt, we have seen a shift during the pandemic of ways to work and a reliance on all things digital. If many businesses have survived thanks to handouts, furloughed staff and many small business owners have had a lot of extra time for self-reflection. But going forward, the question remains: what changes will stick? I'm convinced that we'll see an acceleration of what was appearing before the pandemic broke out, such as the shift to digital tools, platforms and devices; calls for more transparency and greater ethics; a quest for more meaningfulness; and a need to alter the way we lead and work. The winners tomorrow are those who are prepared to leapfrog ahead, which will mean crafting a new form of playbook.
Five trends to look out for…
I believe that in the next months, there will be five major things to watch out for:
As companies look to recuperate lost business, there will be a big shuffle in go-to-market strategies where brands will look whenever possible (a) to bolster eCommerce and (b) focus on subscriptions (that can be maintained despite any disturbance caused by a pandemic, for example). We'll likely see a heavy re-evaluation of retail partners and distributors. Advertising will also see a significant shift given the continuing disappearance of magazines and local press. The marketing mix will lean heavily digital going forward — where it will no longer be uncommon for mass players to have over 50% in digital.
Ethics. In the push to recapture lost sales, depending on just how desperate the company is, I can imagine many marketing teams using more or less desperate (read: questionable) tactics such as used by Wine Express. Leaders — and marketers in particular — will need to lean in on their empathy and ethics. As I have written before, I think consumption habits will also be materially impacted. If services companies will not see much catchup, product companies that are light in ethics or congruency may see a smaller rebound than hoped for.
Brand. There will be a renewed appreciation among customers/consumers of trustworthy brands that say and act for what they stand for. Brands are going to have to learn to be more courageous about their political stance. And the key point is that even employees will have their radar up within the walls.
"Brilliant thinking is rare, but courage is in even shorter supply than genius." – Peter Thiel, Zero to One
Mental Health. This will be a tale with two tails. If many people suffered health issues directly due to Covid-19, many also suffered various forms of mental health during the lockdowns. It is more than likely that there will be a further wave of mental health issues as we start to ease out of the lockdown. At best, coming back to work may seem similar to a parent coming back from a prolonged paternity/maternity leave. At worse, it might feel like a veteran returning from the warfront to home and finding the banality of 'normal' life hard to accept. Meanwhile, the lockdown will also have a beneficial effect making some employees find a renewed interest in work, just like some kids all of sudden found that they missed school. In any event, the return to work will not be fluid. Mistrust and fear will be evermore present, while many will be seeking greater meaningfulness. Leaders will need to flex their empathic muscle.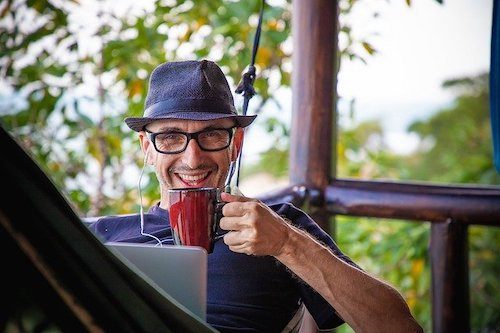 Way of Working. And last, but by no means least disruptive, there will be a massive change in the way teams work and function. In a world where more companies will look at remote working options (for reasons of health, personal preference and reduced costs, etc.), the transition to more structural remote work will require a very large change in management style. More than ever, teams will need to learn to collaborate within the business — but at a distance — and without, with external stakeholders, such as influencers, distributors and agencies. At a minimum, it's likely commercial real estate companies will have their hands full filling vacancies.
Time for a marketing makeover!
What should you be doing about it as a brand manager/marketer? Here are just some of the ways marketing leaders will need to think differently:
Lean in on what you and your brand stand for.
Have the courage to stand up and speak up for what you think matters.
Just because you can do it doesn't mean you should do it (think: unethical marketing methods).
Reconfigure your sources of information, including how you can get information from those on the front line.
Take a good hard look at the diversity in your team.
I think the coming months will be fraught with major challenges and, thus, will provide an opportunity for the fleet of mind and those who are prepared to disrupt. It'll be in equal doses exciting and scary.
Happy to hear your thoughts!
[Updated March 9 2021]
***If you like my writing and are interested in fostering more meaningful conversations in our society, please check out my Dialogos Substack. This newsletter will feature articles on why and how we can all improve our conversations, whether it's at home, with friends, in society at large or at work. Subscription is free, but if you see value in it, you are welcome to contribute both materially and through your comments. Sign up here: