I attended the Pega World Inspire 2021 which, for the second year in a row, was held online. Let's hope in 2022, it'll be back in person (Las Vegas!). It was, overall, a highly polished and high-speed 2.5-hour affair with a lot of content delivered. I especially liked the number of customer use cases that were presented. I also enjoyed the coherent visual technique that was used to introduce each speaker… Almost Star Trekkie in look and feel. As can be expected, though, with such a production, there were a couple of snafus including some OTT spammers in the chat and one rather long unexpected gap. If anything, and notwithstanding those bugs, the whole event was a little too polished for my liking.
It was kicked off with a keynote by Pegasystems founder and CEO, Alan Trefler, who's been a prior guest on my podcast. The event was themed around "crushing simplicity" and was filled with case studies, showcasing client success with Pega's system. It's a good recipe to help others see how Pega works, out of the horse's mouth per se! As ever with Pega, empathy was a recurring subject not just embedded in their software to help assess the next best actions, but also as a part of building the internal team culture.
The entertaining Don Schuerman shepherded the final keynote session which most caught my attention and which I have resumed below with some commentary. After Don's session, the event ended with a live finale featuring the quirky and explorational Walk off the Earth, who played a number of fine medleys and one live premier of a song they wrote.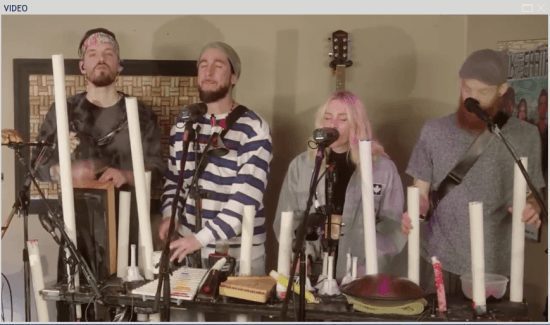 Five tech trends – Futureproof 2025
The future trends, presented by Don Schuerman, were based on a survey of 1300 senior leaders, culminating in the Futureproof 2025 report. Don cited the following five trends [you can read the full report here]: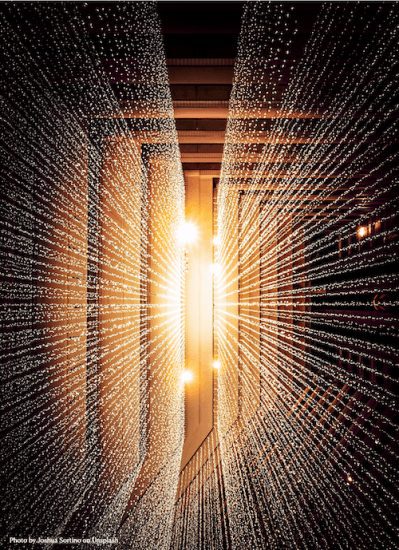 Hyperautomation.

This is all about being able to use and integrate the technologies, such as AI, machine learning, digital process automation and data mining. Most importantly, it is about considering all of these in the context of "low code."*

Obviously for large companies needing to scale their marketing and customer service efforts, this is a critical element, helping to render more personalized service and powerful messaging. This is one of those more complex tasks that needs simplifying in order to be effective.
Distributed Cloud. Regardless of the ongoing cyber security issues, companies will have to move toward more cloud storage and computing. This is now even more imperative as companies have increasingly distributed/remote workforces. 3/4 of those interviewed in the survey expected to see more use of the Cloud, but less than 1/4 of them felt they had the right level of Cloud maturity in their organization to take advantage of the technology. Becoming more Cloud-based will require an enterprise-wide effort, to figure out the best employee experience that also provides the requisite robustness and security.
Artificial Intelligence Governance. This is a vital topic that involves checking one's ethical bias and transparency. At the Board level, there is all too frequently a lack of solid understanding of artificial intelligence, not to mention the black box that it can become without proper governance. 74% of the people surveyed now have an AI Governance within the organization, with 41% seeing that at the top of the organization. One of the keys in establishing AI Governance for your business is to work carefully on your ethical framework first. And leaders need to bring their personal ethics into the mix in order to create a solid corporate-wide framework that goes beyond the legislated bounds.
Extended Edge. With extended edge computing, we are now getting faster access to the data streams that are coming in from an ever growing number of connected IoT devices, cars and smartphones, thereby helping to respond more proactively to customers. For companies that wish to be more customer centric, it will be radically important to get a handle on the extended edge, gaining their customers' trust to allow for better data gathering. It's evident that to capitalize on the extended edge, companies will need to use multiple other technologies, such as the Cloud, AI and big data analytics.
Extended Reality. Extended Reality (XR) — which combines three technologies: Augmented Reality (AR), Virtual Reality (VR) and Mixed Reality (MR)** — brings them together to impose a computer-generated experience, often with physical reality. To bring this trend to life, Don and his co-contributor UX designer at Pega, Agnese Arenaccio, conducted a portion of their segment using VR headsets. One of the best use cases is in education. The US Army has invested nearly $22B in VR to simulate battle conditions for training their soldiers, using special MR headsets. AR has plenty of applications in retail. For example, Warby Parker's app allows its customers to try on virtual eye-glasses without having to have the physical set in your hands. MR is often used in manufacturing, for instance where Airbus is testing its aircraft, using 3D modelling digital twins (ie virtual) to simulate conditions and permit the engineers to iterate and improve the design and performance.
As Don suggested at the end, it's a good idea for executives to play around with these new technologies to get a better sense of their capacity. But, when it comes to using them for your business, to avoid the new shiny object syndrome and using a design thinking process, it's important to think first of the problem you want to fix and then seek out the suite of technologies that can solve it. Here's Don's session up on YouTube if you want to watch the full version.
*Per ThinkWise, "low code" involves defining and designing software in a graphical manner, instead of programming millions of lines of code, it becomes possible to build manageable and fast applications that exactly align with the working methods within your company.
**Mixed Reality is the merging of real and virtual worlds to produce new environments and visualizations, where physical and digital objects co-exist and interact in real time.
Meanwhile, you can catch all the #PegaWorld replays here.