Minter Dialogue with Vince Jeffs
Vince Jeffs is Senior Director of Product Strategy, Marketing AI and Decisioning at Pegasystems, which is holding its Pegaworld iNspire 2020 online event on June 2*. Vince is also currently the #6 ranked overall author on CustomerThink.com, and the #2 on Customer Analytics. Vince and I discuss how AI has been applied during the pandemic, how to use AI responsibly for example in developing the best customer experience, Pega's Ethical Bias Check to help guide AI implementation.
Please send me your questions — as an audio file if you'd like — to nminterdial@gmail.com. Otherwise, below, you'll find the show notes and, of course, you are invited to comment. If you liked the podcast, please take a moment to rate it here.
To connect with Vince Jeffs:
Grab your (virtual) seats for these two upcoming events:
————–
Further resources for the Minter Dialogue podcast: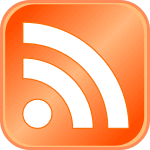 Meanwhile, you can find my other interviews on the Minter Dialogue Show in this podcast tab, on Megaphone or via iTunes. Please don't be shy about rating this podcast on iTunes here!
Music credit: The jingle at the beginning of the show is courtesy of my friend, Pierre Journel, author of the Guitar Channel. And, the new sign-off music is "A Convinced Man," a song I co-wrote and recorded with Stephanie Singer back in the late 1980s (please excuse the quality of the sound!).