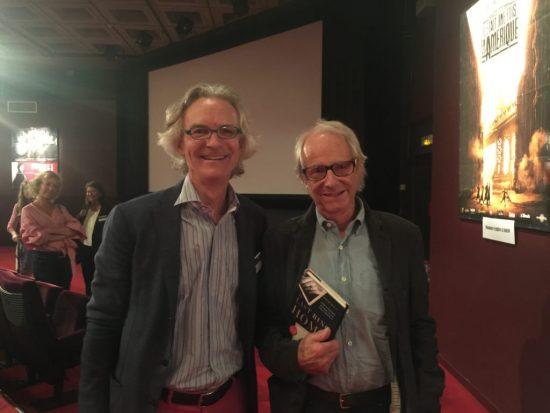 A few years ago, I had the great pleasure to address a powerhouse crowd assembled by Adobe France for the Fête du Cinéma. I was invited to present and screen my WWII documentary film, The Last Ring Home, in the presence of Ken Loach, who was the star speaker of the evening. It was a tremendous honor to have Palme d'Or-winning Ken Loach watch and then comment on my film! It was, to be sure, a goose-bumping moment in my life. In my post-film address, where the audience included many business people and media, I presented the four stages in the making of a film and how each creates emotion and generates extraordinary rewards. In sum, I promoted the fact that every executive in business — especially if you're in marketing — would do well to go out and make a (short) film. It's rich in learnings. Here's why:
Phase 1: Research & Development (of Empathy)
The journey that led to the making of my film (which premiered in 2016) started 25 years before, in 1991 in Washington DC. The entire process of investigating, meeting and interviewing those involved, and then writing the story was about as rewarding and powerful as it gets. A mission unto itself, those 25 years of R&D and the whole uncovering of the story opened my eyes and gave me a tremendous sense of accomplishment. Talking to WWII veterans who had seen, experienced and sacrificed so much was humbling and certainly helped me to put perspective on life. As my father says in the film, that generation had values with which maybe we could do with more of today. As someone who has been fascinated with the power of empathy, I can say that the process of hearing about so many people's life experiences, listening to their recollections and feeling their emotions was absorbing and moving. As executives, we could all do with more training and flexing of our empathic muscle.
Phase 2: The Making Of The Film
I must avow that making a film was never part of the original plan. From 1991 to 2001, I had focused on just documenting the life history of my grandparents some 50+ years earlier. It was all about getting the stories down before anyone and everyone who had been directly involved died. During that period, I read 300 manuscripts and memoirs. I interviewed 130 people who knew my grandparents. I put together a manuscript myself (about 100,000 words long) to capture the story in a rather dry, chronological manner so that my grandparents' memory would be maintained within our family. Then a series of serendipitous events happened — that included a random Skype call and a funeral — which prompted the making of the film. You can check out the trailer:
Event #1: In March 2014, out of the blue and 13 years after I last saw him, a young man named Josh sent a Skype message, asking if I remembered meeting him. In the summer of 2001, while I was living in Manhattan, Josh and I had planned to meet up. I was a senior executive at L'Oréal. Josh Shelov, who was a recent graduate of film school, was looking for some career advice. The date we chose was September 11. Despite the events of that morning, we maintained our rendez-vous. Boy did we have a lot to talk about. To say the least, it was a day to remember. By March 2014, Josh had a number of feature length films to his name and had always kept in the back of his mind the idea of doing "my film." By October 2014, with great agility and a shoestring budget, we had done the raw filming. By spring 2015, we had a viable 15-minute film. But how was I going to use this 15-minute film? What could a complete outsider of the filmmaking business do with such an asset? Then, another unexpected event cropped up.
Event #2: My step-father died in the summer of 2015, and I flew to the US to attend his funeral. After a late-night conversation over whiskey with my step-brother where we exchanged about life and family histories, the short film ended up in the hands of someone important at the national television station PBS… [Thanks JH!] A few exchanges later, I then had to convert the 15-minute heirloom video into a half-hour long ready-for-TV version. That brought a whole new set of challenges, including having to alter the narrative arc, ascertain all the necessary rights and improve the video quality. I had to find a new team (specifically a great new editor, Eastwood Allen), find new extracts and archival footage as well as update a few new facts. All this had to be done with a totally distributed team. Of course, I also had to find more budget. Needless to say, it was an epic journey to get the film pulled together. But that was only half the battle.
Phase 3: Getting the word out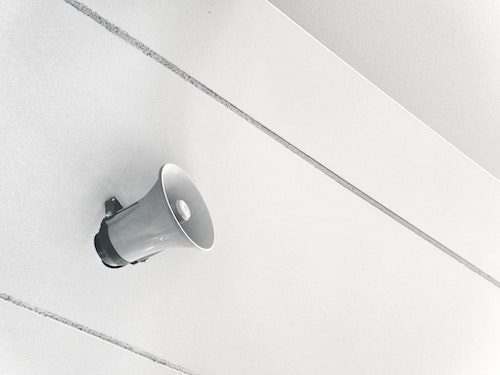 Once the film was ready, I had to consider how to get the word out. When your baby goes live, it's a most revealing moment. You want to rush it out, but who'll listen? Who'll bother? Sure, your close friends and family will give biased approval. But what will pure strangers think of it? How will it be received critically (if any critics even see it)? Will film festivals ever deem it acceptable? All these questions swirled around once I had the 'final cut' in my hands.
Ultimately, in front of a select group of about 150 people, the worldwide premiere was held in a private club in London, in October 2016. Then I ran the film festival gauntlet. Through a lengthy application process, the film got selected by one festival, then another and another… By the end, it was selected and screened at seven film festivals and even won a few awards, including best Foreign Film at the Charleston International Film Festival. One of my key learnings: don't allow the film file out of your hands. Especially, don't put it up on YouTube because you'll lose all control of it (including not being able to attribute premier status anywhere and having the file ripped off the internet). As I was trying to spread the word, I found a community of wonderful allies who stepped up with and for me. It's much better to have other people talking about you than you having to tout your own goods.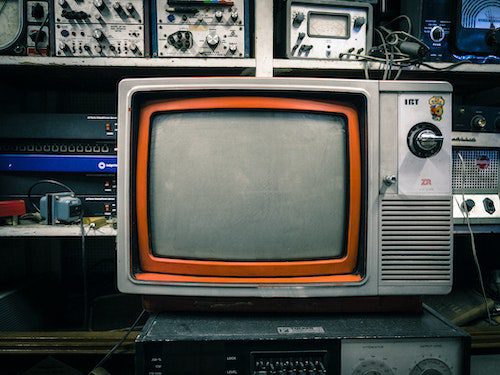 The Big Time on the Little Screen: In the midst of all the festivals, the film was premiered on PBS television in the Philadelphia area (WHYY) and Maryland (MPT) on Veterans Day 2016, as well as on History Channel (Foxtel) in Australia and New Zealand. From there, after a successful Kickstarter campaign, the film eventually was aired nearly 1000 times on American Public Television over Memorial Day weekend 2017. The film has now been aired across North America every Memorial Day weekend since. As the film got out there, I kept on getting contacted by people "out of the woodwork," many of whom were complete strangers who felt compelled to reach out. It has been a most rewarding experience. My Facebook page about the film has a small but loyal following.
The uncommon power of a short film. Since the film is only 30 minutes long, it's the perfect length to be screened as a dedicated live event, in combination with a short behind-the-scenes talk followed by Q&A and discussion. All this can be achieved within a rather convenient 1 to 1 1/2 hour long session. In a world where we never seem to have the time for meaningful conversation, the story in the film provokes emotions. Moreover, it stimulates and invites deeper conversations. Unlike a feature length film which can last two hours and where we're often rushing on to the next appointment right afterwards, the shorter length of this film has facilitated many fabulously rich conversations.
Phase 4: The long tail and aftermath
Once the film was shown, it has a life of its own. And, frankly, I have always wanted it not to be my story but our story, where others can feel like they own it, too. I have maintained a "guestbook" where people have been leaving messages about the film. It has been extraordinary to have total strangers reaching out to me and telling me their wonderful stories. As I like to say, stories beget stories. So, the journey continues. What next? As the short documentary only covers a portion of the story, I chose to recount a fuller version in the book of the same name. However, there has always been the thought that this story could be turned into a bona fide feature length. Calling: Tom Hanks!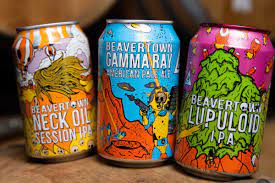 The point is that the evergreen nature of the story allows it to live on. The long tail has meant there's been a steady stream of incoming messages on one or other social media. For marketers looking for inspiration and hoping to build more powerful brands, it's long been my contention that your brand should think more like a musician (make it personal) or as a filmmaker (craft the story). For this reason, I've always felt that the SXSW festival held in the "weird" town of Austin, TX, is absolutely fit for purpose. You can justify the business trip based on the "interactive" stuff, but the real magic is in the film and music portions of the festival. A perfect point in case is Beavertown Brewery, where the brand thinks like a band, where every beer is treated like a song and where all the executives are failed musicians. It makes for a powerful concoction.
Conclusions
Here's why I believe every executive would benefit from creating a short film.
SHARPEN YOUR STORYTELLING. Stories moves people. Stories with purpose are even more powerful. Business executives need to lean into their brand's purpose and to grasp the fundamental power of storytelling. You'll also pay more attention to the power of the narrative arc, music and special effects.
LEARN ALL ABOUT VIDEO. As a marketer, it seems inconceivable not to add videography as a skill on one's CV these days. Every marketer should have at least rudimentary video editing skills.
MAKE IT PERSONAL. Musicians and filmmakers inevitably bring their whole selves to the business. The stories they craft and the songs they sing are soul-baring. Learn from artists and make your brand personal.
EXPLORE THE POWER OF CONVERSATION. Use (especially short) films to stimulate powerful conversations. As a brand, you can use film to inspire and move people.
BUILD AN AUTHENTIC COMMUNITY. This means considering and understanding how your community would like to corral and congregate.
LEAN IN ON STRONG VALUES. You can make your content timeless by focusing on genuine, strong and sustainable values that can underpin your film.
and
ENJOY THE JOURNEY. After all, it's the journey that counts, not the destination.
***If you like my writing and are interested in fostering more meaningful conversations in our society, please check out my Dialogos Substack. This newsletter will feature articles on why and how we can all improve our conversations, whether it's at home, with friends, in society at large or at work. Subscription is free, but if you see value in it, you are welcome to contribute both materially and through your comments. Sign up here: