Minter Dialogue with Peter van der Putten
Peter van der Putten, Director of Decisioning & AI Solutions at Pegasystems, a company that delivers innovative software designed to increase customer lifetime value, streamline service and boost efficiencies of their business client. A specialist on responsible Artificial Intelligence, Peter's also Assistant Professor of Data Mining & Creative Research at the Leiden University in The Netherlands. In this conversation, we dive into using Artificial Intelligence in business, discussing the state of play of AI, how to build and use AI systems in big business with an aim to drive performance and improve the decision-making process at scale, with an AI that is responsible, understandable and trustworthy. Pega's mission is to help its clients "crush complexity." We look at how this happens and how companies can integrate ethics, values and trust into their AI systems.
Please send me your questions — as an audio file if you'd like — to nminterdial@gmail.com. Otherwise, below, you'll find the show notes and, of course, you are invited to comment. If you liked the podcast, please take a moment to rate it here.
To connect with Peter van der Putten:
👉👉 Check out my recap of PegaWorld 2021 and the Five Tech Trends of the Future.
————–
Minter Dialogue ranked as #6 among global leadership podcasts
I'm thrilled to announce that my podcast was just cited as #6 in the top leadership podcasts worldwide by Feedspot. You'll find the top 60 Leadership podcasts here!

————–
Further resources for the Minter Dialogue podcast: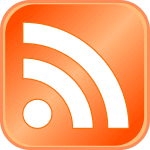 Meanwhile, you can find my other interviews on the Minter Dialogue Show in this podcast tab, on Megaphone or via iTunes. Please don't be shy about rating this podcast on iTunes here!
Music credit: The jingle at the beginning of the show is courtesy of my friend, Pierre Journel, author of the Guitar Channel. And, the new sign-off music is "A Convinced Man," a song I co-wrote and recorded with Stephanie Singer back in the late 1980s (please excuse the quality of the sound!).
***If you like my writing and are interested in fostering more meaningful conversations in our society, please check out my Dialogos Substack. This newsletter will feature articles on why and how we can all improve our conversations, whether it's at home, with friends, in society at large or at work. Subscription is free, but if you see value in it, you are welcome to contribute both materially and through your comments. Sign up here: