Minter Dialogue with Jamie Wheal
Jamie Wheal is polymath and coauthor with Steven Kotler of the global best-seller and Pulitzer Prize-nominated "Stealing Fire: How Silicon Valley, Navy SEALs and Maverick Scientists are Revolutionizing the Way We Live and Work.: He is founder of the Flow Genome Project, an international organization dedicated to the research and training of ultimate human performance. Now he's just published his latest book, "Recapture the Rapture, Rethinking God, Sex and Death in a World That's Lost its Mind." In this conversation, we dive into Jamie's journey, the value of sports, his Flow Genome Project and what took him to write these last two powerhouse books. We specifically look at some of his core concepts including around Ecstasy, Catharsis and Communitas, society's apprehension of death and psychedelics and much more.You'll find all the show notes on www.minterdial.com. Please consider to drop in your rating and don't forget to subscribe to catch all of the future episodes.
Please send me your questions — as an audio file if you'd like — to nminterdial@gmail.com. Otherwise, below, you'll find the show notes and, of course, you are invited to comment. If you liked the podcast, please take a moment to rate it here.
"I'd rather be a lightning rod than a seismograph."
-Ken Kesey

To connect with Jamie Wheal:
Site(s) mentioned:
————–
Further resources for the Minter Dialogue podcast: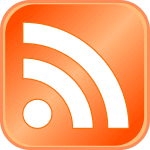 Meanwhile, you can find my other interviews on the Minter Dialogue Show in this podcast tab, on Megaphone or via Apple Podcasts. If you like the show, please go over to rate this podcast via RateThisPodcast!
Music credit: The jingle at the beginning of the show is courtesy of my friend, Pierre Journel, author of the Guitar Channel. And, the new sign-off music is "A Convinced Man," a song I co-wrote and recorded with Stephanie Singer back in the late 1980s (please excuse the quality of the sound!).
***If you like my writing and are interested in fostering more meaningful conversations in our society, please check out my Dialogos Substack. This newsletter will feature articles on why and how we can all improve our conversations, whether it's at home, with friends, in society at large or at work. Subscription is free, but if you see value in it, you are welcome to contribute both materially and through your comments. Sign up here: