"He's a showman, a storyteller, a prognosticator."
–Rod Banner, Adgistics Executive Chairman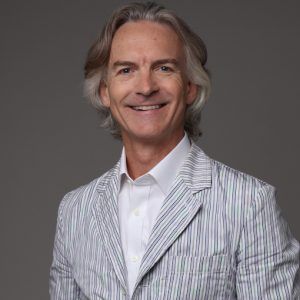 After a successful 16-year international career at L'Oréal, including being head of Redken Worldwide and on the Executive Committee worldwide of the L'Oreal Professional Products Division, Minter Dial returned to his entrepreneurial roots to become a thought-leader, author, consultant and professional speaker. He is regularly voted a top influencer in marketing, B2B and new tech. Working in partnership with a select group of associates, Minter has spent ten years helping senior management teams and Boards to adapt to the new exigencies of the digitally enhanced marketplace. Minter has worked with world-class organisations (Google, Samsung, Remy Cointreau, Orange, Kering, L'Occitane…) to help activate their brand strategies, and to integrate new technologies and digital tools, devices and platforms. Above all, Minter works to catalyse a change in mindset and to dial up transformation. He is the author of three books, two of which are award-winning (see below), producer of one award-winning documentary film as well as numerous white papers, eBooks and contributions to media outlets, such as CMO.com, Social Media Today and Irish Tech News. See Minter Dial's LinkedIn Profile.
"Minter is an absolute delight to listen to; he's an engaging, thoughtful and empathetic thought leader and we try and persuade him to come back every year with yet another cornucopia of insights to share with our audience of entrepreneurs and business leaders."

Andrew W. Ellis

Founder LikeMinds.live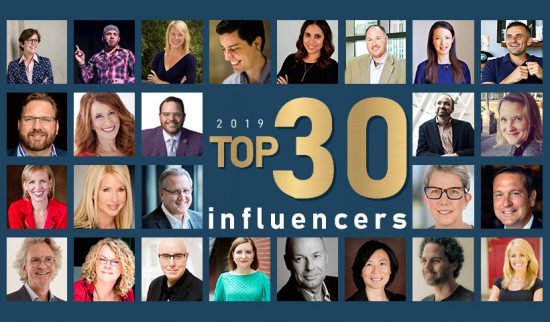 Minter Dial – Professional Speaker & Storyteller
"Minter is an enigmatic and insightful storyteller with an ability to translate the implications of future technologies on our world today."

– Jeremy Basset, CEO of Co:Cubed
Minter's newest book (left) is Heartificial Empathy, Putting Heart into Business and Artificial Intelligence. Shortlisted for the Business Book Awards 2019, this book looks at why and how to embed empathy into your organisation and AI initiatives.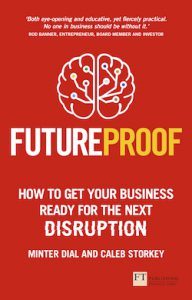 His second book, co-written with Caleb Storkey, was Futureproof, How to get your business ready for the next disruption, published by Pearson, came out September, 2017. Winner of the Business Book Awards 2018 (Embracing Change category) and nominated for the FT Business Book of the Year 2018 , Futureproof has had rave reviews and an array of press coverage. See here for more.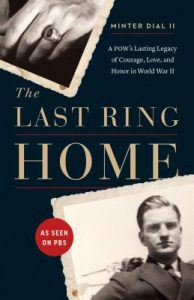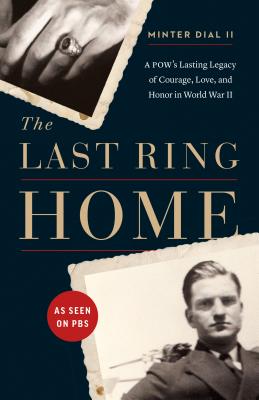 In late 2016, Minter wrote and produced the award-winning book and documentary, The Last Ring Home. It's a moving personal story that returns our focus on the important values of love, courage and honour. The book won the Book Excellence Award 2018 in the category Biography. The film has won ten prizes, including Best Foreign Film at the Charleston International Film Festival. See the trailer here. The film bowed on PBS (WHYY) on November 2016 and has been aired on American public television (including PBS) over 1,000 times across the USA. You can find out more about the award-winning book that develops more of the history of WWII, covers many more untold stories and provides photos and maps.
Minter Dial – The Speaker Who Energises Audiences and Elevates the Debate
"I would recommend Minter as a speaker to any sectors dealing with leadership and disruption challenges."
–Dmitry Shishkin, Digital Editor, Languages at BBC World Service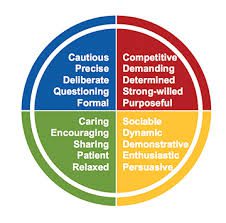 Minter Dial is a high energy speaker, combining experience and emotion in his speeches in an effort to elevate the debate and move people into action. He is passionate about languages, the Grateful Dead, WWII history and nearly all racquet sports (especially Padel). In terms of profiles, he's an ENTJ (Extraversion, iNtuition, Thinking, Judgment) according to Myers-Briggs and YELLOW/Red according to INSIGHTS (see right).
Storytelling Across Multiple Media
"Minter is an enthusiastic and inspiring speaker."
–Michael Caselli, Founder and Editor in Chief iGaming, NED Clarion Events
A storyteller, speaker and author, Minter enjoys providing customised speeches for audiences around the world. He has crafted stories across a host of different media (short and long film, books, songs, infographics and photographs). He is known for being a dynamic presence on stage. He also facilitates executive sessions on digital transformation and brand strategy. Want the latest news? If so, we'll be happy to include in our bi-weekly update. Please click here to subscribe and you'll get a free copy of the Exclusive Guide to Building your E-Reputation.
Minter's Convictions
Below you will find a signature profile video: My Convictions. You can find Minter's YouTube Channel here with his highlight reel and much more.
Find Minter Dial in the Press
Click here to find Minter's presence in the press.
Sign up for Minter's bi-weekly newsletter
Receive a Free Copy of the 8 Golden Rules of an eReputation