To Hire Minter
Minter is a renowned professional international speaker. Check out his list of speaking engagements here. He also is a recognised emcee and moderator. Find more about Minter Dial, including testimonials here.
Please send your inquiry to hire Minter for a speaking engagement by email here. Please include intended date, location, topic, budget and some elements about the audience. You'll receive a response within 24 hours guaranteed.
Here are the key topics Minter speaks on:
Go to Minter's YouTube Channel
Testimonials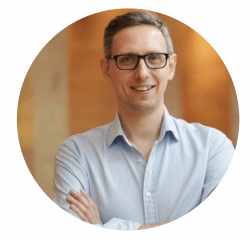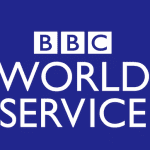 Dmitry Shishkin, Digital Editor, Languages at BBC World Service
"I asked Minter to open up the Digital Editors' Network event that I hosted at BBC HQ in November 2018. The main topic of the afternoon's discussion was leadership in newsrooms. I specifically wanted Minter to open the event because of his interest in various aspects of leadership as well as knowledge of disruptive technologies and wider trends in digital sector. He promised to be provocative to instigate a lively discussion, and his speech was exactly that – it did not leave anyone disengaged. I would recommend Minter as a speaker to any sectors dealing with leadership and disruption challenges."
Dr John L. Collins, Chairman of the Real Time Club and Fellow at Cambridge Judge Business School
"Minter is enormous fun, thought-provoking and inspiring. I love organising Real Time Club events – especially when they're as great as this one – Minter is a fabulous speaker and raconteur, he gave us one of the very best evenings we've had in a while."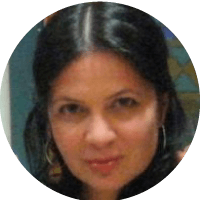 Niki Danko, Retail Sales Director


"Minter thinks of the impossible and works on making it possible… When he speaks you want to hear what he has to say. His debating skills are legendary."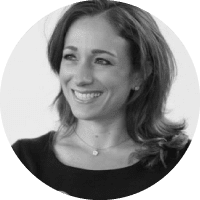 Becky Liggero, Reporter


"One of my favorite speakers at the iGaming Super Show was Minter Dial, chair and keynote speaker at the Player Acquisition Strategies conference."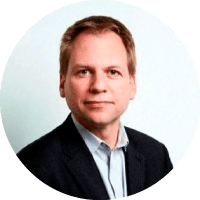 Robin Cox, IT Director

"The Digital Academy in Paris in June 2013 was one of my favourite experiences during my time at Gucci Group/Kering and one of the standout moments in my career journey."
They said it:
Michael Caselli, Founder and Editor in Chief iGaming, NED Clarion Events:
"Minter is an enthusiastic and inspiring speaker, moderator and chair and has been a go-to attraction for several of our conferences in the past and will be again for future shows. His breadth of knowledge and experience is matched only by the passion with which he delivers his message. He has also been instrumental in helping me formulate themes and developing new ideas for our shows."
Rod Banner, Adgistics Executive Chairman (@rodbanner):
"There's a moment, just after he's been introduced, when Minter is just standing there. That's when I always get excited. He's a showman, a storyteller, a prognosticator. He's also a mine of interesting, provocative, insightful information. Best of all, he's a kind, charming and thoughtful guy with a big heart."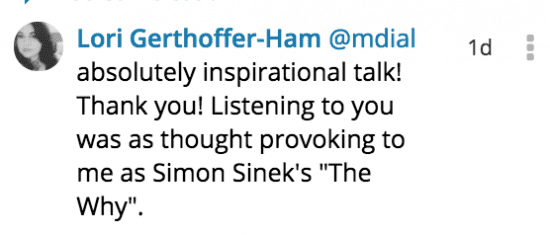 One of the most compelling, passionate and relatable speakers I have seen in the last 10 years. Thank you @mdial #BIASW

— Paul Rouke (@paulrouke) May 2, 2018
I wish all speakers gave me the stuff @mdial does… great stuff today, but damn the man moves fast

— Paul Clarke (@paul_clarke) May 2, 2018
International Speaking Engagements (alphabetical order)
Below is a selection of key speaking engagements over the years.
Accenture – Managing your eLife (France)
Adobe Summit EMEA 2014,2015,2016 – New Tech Trends (UK)
ADV Global Summit 2017, Moscow (Russia)
American Marketing Association 2018 (USA)
Atelier Roman – No(w) Time : Optimizing your Time Management (Poland)
Brave World Conference, May 2018 Tallinn Estonia
BNP Paribas – Managing the Gen Y (Belgium & USA)
Burberry – How to futureproof your business, Feb 2019 in Leeds, (UK)
CogX 2018, 2019 (UK)
Davines Groupe – Social Media in Enterprise (Italy)
Digital Analytics Summit 2018 — Storytelling & Media (Turkey)
Digital Editors Network 2018 — Leadership in Media (UK)
Disruption Summit 2018 — 3 keys to futureproof your business (England)
Eesti Energia 2018 — Futureproof Your Business (Estonia)
GDF-Suez – Learning for Development, The new frontier for learning (France)
Geostock – Managing the Gen Y (France)
Grant Thornton – Managing Stress (France)
Hachette – The World of the Internet (France)
HAI Vision – FaceChange, the new face of change management (Canada)
iGaming – 2015, 2016, 2017 (NL)
LikeMinds Festival – Bristol 2016, Exeter 2017 & 2018 (UK)
L'Oreal – The New Consumer, IBF 2009 (Greece), Futureproof Your Salon 2018 (Canada)
MEDA Pharmaceutical – Social Media in Enterprise (France)
Orange – Muscling up your eReputation (with Caroline Ghosn) (France)
Queens Club – How to fix your business and AI 2019 (UK)
Real Time Club – Putting Heart into Business 2019 (UK)
Redcats (PPR) – The World of the Internet (France & USA)
Renault – Social Media for Enterprise (France)
Renault TV – Managing your eLife in Enterprise (France)
Southwark Schools – Speaker Big Ideas Jan 2019 (England)
SXSW 2018 – How to Futureproof your Business, Mar 2018, Austin, TX (USA)
SXSW 2019 – Putting Heart into Business and AI, Mar 2019, Austin, TX (USA)
Twitch HQ – Putting Empathy Into Code, Mar 2019 in San Francisco (USA)
Wahl Group– FaceChange, the new face of change management (Germany)
Women's Forum 2011 – Managing your eLife, Twitter for Executives (France)
Yale Club of London – Speaker Series (Oct 2017)
Speaking Engagements on Other Media
HR Channel – The end of Employer Branding?
TechToc TV – Management 2.0 – The century's new malady
TechToc TV – Can the Web 2.0 benefit the Small & Medium Business?
TechToc TV – Facebook and Brands: To fall out of live?
France24 – Frequent Commentator
International Conferences (Round table, Facilitator):
PegaWorld 2019 panel with Dr Rob Walker
Brave World Conference 2018, Tallinn Estonia with Kaja Kallas
CogX Summit 2018 — Friend or Foe, the Impact of AI & Tech on Mental Health panel (UK)
Global Editors Network Data Journalism Awards Barcelona 2015; Vienna 2016 & 2017; Lisbon 2018, Athens 2019
Netexplo Forum 2010,2011,2012,2013,2014,2015,2016
Marketing in the Future at Media Aces Digital Marketing Conference 2011
Diversity Management at the Jacques Cartier International Conference, hosted at EM Lyon Business School, November 2010
The Impact of Digital on Human Resources (EHRF/Entreprises & Personnel), March 2011
Community Management, Lessons from the Grateful Dead, at Innovation Napoléon, June 2011
Politics and Diplomacy 2.0, at Innovation Napoleon, October 2011
Ignite Paris 2011 – Charting Social Media Tools, October 2011
Should we invest in Social Media? at Innovation Napoleon, December 2011
 University / MBA / Executive MBA Courses:
McGill University – Futureproofing Your Business webinar 2017
EDHEC (Nice, Lille & Paris) – Digital Transformation 2016, 2017, 2018
Brand Marketing at Sorbonne, Paris I, M.B.A. (CELSA) , 2009, 2010, 2011
Brand Marketing and Digital Marketing at HEC M.B.A., 2011, 2012