Friday's here, time for an #interestingsite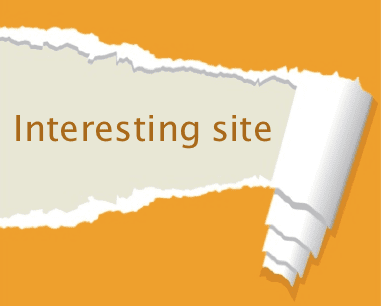 Last week, I started this idea that from now on, on Friday's, I would post an interesting site.  If nothing else, it gets me looking around for new and different concepts out there.  This week, the choice is for a site that speaks to the Chinese internet market (literally!).
There is much said about the notions of transparency and the end of "command & control" management styles.  There is no other country where the confrontation between state control and the freedom of the internet is the more vital or exciting.  So, which sites manage to get through to the Chinese market?
When you publish a blog or a site, you know that there are certain topics — such as encouraging freedom of speech, mentioning WikiLeaks, etc.  — which are likely to catch the authorities' attention in China.  Of course, neither Facebook nor Twitter is operational in China.  So, herewith a site that allows you to know if a site is getting through the Great Firewall of China (GFWC).  This initiative has been started by "a non-profit group of creatives such as web designers, documentary film directors and journalists who want to make the censorship system transparent and keep open the discussion on censorship."  There is clearly a predominance of people of Dutch origin in GFWC. The site has an interesting FAQ section about how/what/why of the Chinese censorship.
Below is the result of TheMyndset which is still readable in China.  Check yours out!
ANNOTATION (25 June 2011): Was alerted to another site of a similar nature: View DNS – Chinese Firewall.  This site actually comes with a slew of other services, such as google page rank, reverse DNS lookup and more.  CORRECTION (later same day): The site above is actually 'powered by' ViewDNS… Finally getting to the bottom of it!
UPDATE 23 May 2016: As a backup if the above options don't work, you can try this alternative: VPNMentor