Minter Dialogue #62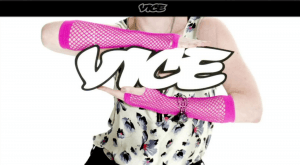 This interview is with the ebullient Sterling Proffer, whom I met at SXSW2013. Sterling works at one of the more fascinating and disruptive companies: Vice Media. Vice are publishers, aggregators, curators, and social platforms. As Director of Platform at Vice, Sterling's job is to help them navigate that digital world and position them across every place the audience can find them. I believe that the lessons for brands are multiple.
For those of you who are regular listeners, you will find a new jingle at the beginning of the show, courtesy of my friend, Pierre Journel, author of the Guitar Channel. I invite you to take a spin!
You can sign up to the Minter Dialogue podcast here via iTunes.
To connect with Sterling Proffer / Vice:
Sites mentioned by Sterling:
Noisey.com – a video-driven music discovery platform, documenting the most talented emerging musicians from around the world
Motherboard.vice.com – an online magazine and video channel dedicated to the intersection of technology, science and humans
————–
Further resources for the Minter Dialogue Radio Show:
Meanwhile, you can find my other English-speaking interviews on the Minter Dialogue Radio Show on Megaphone or via iTunes. Please don't be shy about rating this podcast on iTunes! And for the francophones reading this, if you want to get more podcasts, you can also find my radio show en français over at : MinterDial.fr, on Megaphone or in iTunes.