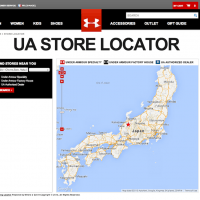 Under Armour
, founded in 1996 and projected to do more than $2B in sales this year, likes to do things differently. Recently, I chronicled the very original Under Armour storytailing concept in Shanghai, where it's more story than store. I wasn't able to find out how many stores Under Armour (UA) has in Japan (their store locator curiously omits Japan – see right), but in their flagship store in Shibuya, Tokyo, Under Armour has a storefront that stands out from a crowded crowd.
The storefront is black and matt. Inside, the store is on several levels. The environment is true to the brand (predominantly a masculine audience and range).
Digitail 1.0
On the ground floor, they have installed an interactive kiosk. Not exactly mind blowing, but it features a flat top screen where you can program the videos you would like to see projected on the large screen hanging above.
Brand content
The interface has decent functionality and you can reasonably easily flip through the other options. The films are all rather much of a sameness as far as I was concerned. The store did not propose wifi (shame) and none of the staff saw fit to engage with me as I fiddled with the screen (missed opportunity, notwithstanding my poor Japanese!). The other missed opportunity: to capture my data (opt in, of course).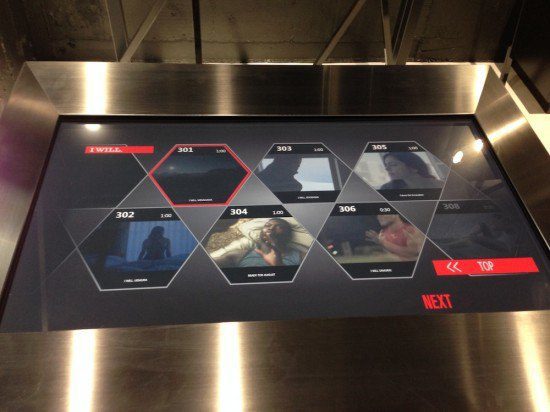 Gettting digitail right
While I obviously cannot judge how successful this store is, there was a decent size crowd of shoppers (browsers?). Getting digital in retail ("digitail") right is not an easy feat. Questions that need to be considered:  (You can click to tweet out the recommendations you feel most pertinent with the accompanying link!)
Clearly, digital in retail is an evolving space. Too often, the activity is gimmicky or promotional in nature. Ultimately, I have no doubt that there will be some great opportunities for those brands and retailers which get it right. This post's ambition is just to get the ball started in the right direction.